Category Name - Emergency Battery Services
30 Jan 2017
What to do if your car breaks down while driving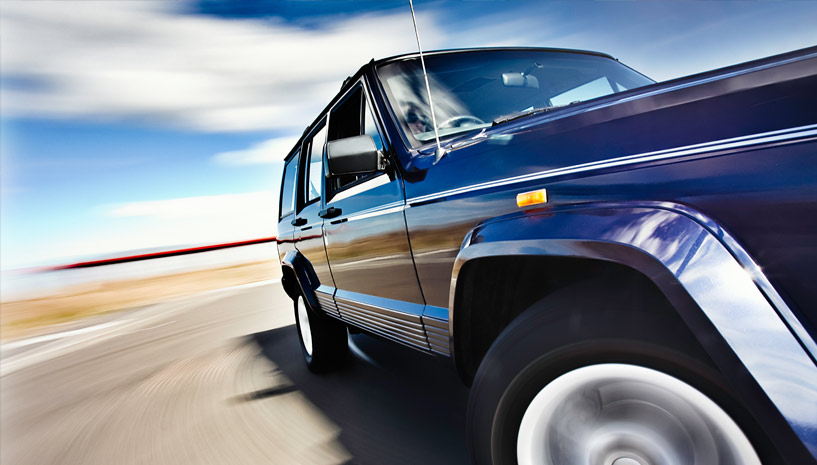 Driving your own car is one of the great joys of life. Taking a road trip with your friends or family is always a wonderful feeling but a few problems can arise as well - one of the biggest being the breakdown of your motor, even if the vehicle was kept in a great condition.
Emergencies such as this can crop up anytime and you should be prepared to deal with them. Here are a few simple steps you could follow in case your car breaks down.
Move the car to the side of the road
At the first sign of car trouble, it is recommended to move the vehicle to the side of the road. This ensures that you are safe from oncoming traffic and gives you space to inspect what the problem could be. There are a few other steps one must take while safely stopping the car:
Slowly drive the car to the outside lanes. Even if the vehicle is breaking down or causing problems, you should be able to coast the vehicle for a while before it comes to a complete stop.
Always check the rearview mirrors before moving across lanes to avoid traffic.
Use indicators always to let others know which direction the car is headed towards.
Let others know you have a problem
Moving to the side of the road is just half the measure to ensure safety. There are still
speeding vehicles that might have visibility problems, especially at night. To ensure that there is no accident, always keep your hazard lights on when stalled on the side of the road.
 Put up the reflector triangles a few feet behind your car to let others know that you
are in a bit of trouble.
Not everyone is an expert at fixing cars. You might have basic knowledge about
overheating engines and oil pressures but it is best left to trained professionals during such emergencies. You should always have a car care number handy on your cell phone. If you want immediate action, you can trust the Exide BATMOBILE service too!
Never decide to walk to a service station, unless you know it is located nearby. It is
better to remain in the car and call out for help, rather than risk walking in adverse weather conditions.
Always stay in your car. If a stranger offers to help you, roll down a window and let them know that help is on the way. It is always better to be safe than sorry when dealing with unknown people.
If you do notice that the car has a flat tyre, you should be careful while changing it. Never change the tyre on the side of traffic, always ensure you are away from other vehicles and then change the tyre normally.
The best measure to take is to call up the experts who can deal with car breakdowns. No one can plan or predict when their car will stop working, especially when they set out for a drive and this is why Exide provides a handy hotline for motorists to ring up for help.
The Exide BATMOBILE service is always prepared to help out for all battery related problems. If the scope of service is beyond that of the technician, he will guide you to a location that provides the required assistance.
Call the toll-free number 1800-103-5454 whenever there is a breakdown. Know more about this service by checking out the BATMOBILE section on the Exide Care website.
Know more about
Exide Batmobile Service
Click here
Related
Post