Category Name - Exide Batteries
24 Oct 2019
10 Reasons to get your Honda Amaze car battery from Exide Care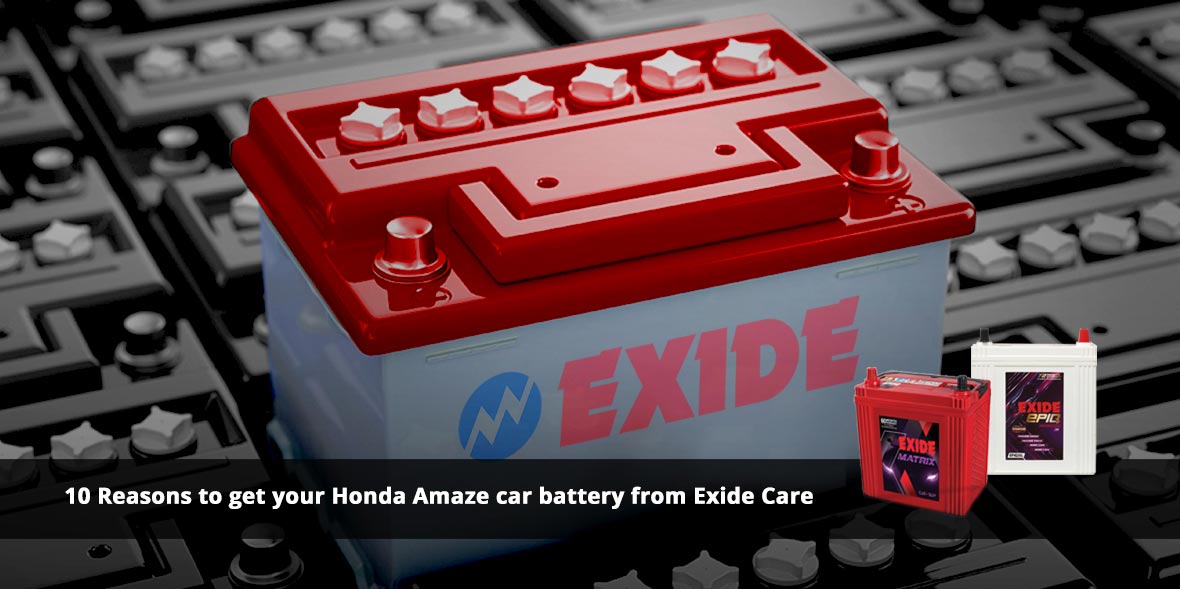 Honda Amaze compact sedan is the Japanese manufacturer's first diesel offering in India. The first generation Amaze (2013) was a sedan version of the Honda Brio model initially, as it followed similar design and architecture. The second generation model, unveiled in 2018, however got its new platform and styling. Currently available in both diesel and petrol engine variants, the 4-doored sedan is one of the best seller automobile for the manufacturer.
The 2018 Honda Amaze boasts of more liberated space inside the cabin along with additional features like the start-stop system, auto climate control, multi-function steering wheel, front passenger seatbelt reminder and a touchscreen infotainment system compatible with Android Auto and Apple CarPlay. To support all the supplementary features that the powerful sedan can offer, you would need adequate battery power as well.
Like all automobile batteries, the OEM-provided Honda Amaze car battery would also have limited life which means you would eventually need to look for battery replacements. For the city dwellers at present, saving time is a huge concern and that is applicable even during battery purchases. Exide offers you convenience on-the-go with its online battery buying facility. Besides saving you time, here are 10 more reasons you can opt for your Honda Amaze car battery from Exide Care:
Doorstep Delivery
Hassle-free Purchase
Free Installation
Freshly Manufactured products
Best Quality at Affordable Rates
Wide Range of Exide Batteries to choose from
Warranty Coverage
Brand Assurance
Uninterrupted Performance
Before purchasing a Honda Amaze car battery, you would however need to make sure that the specifications of the replacement battery match that of the car. Snugly fit batteries, clean terminals, and regular maintenance can go a long way in extending the life of your automobile.