Category Name - Exide Batteries
23 Sep 2019
A decade of Volkswagen Polo - Why to get Exide car batteries for these premium hatchbacks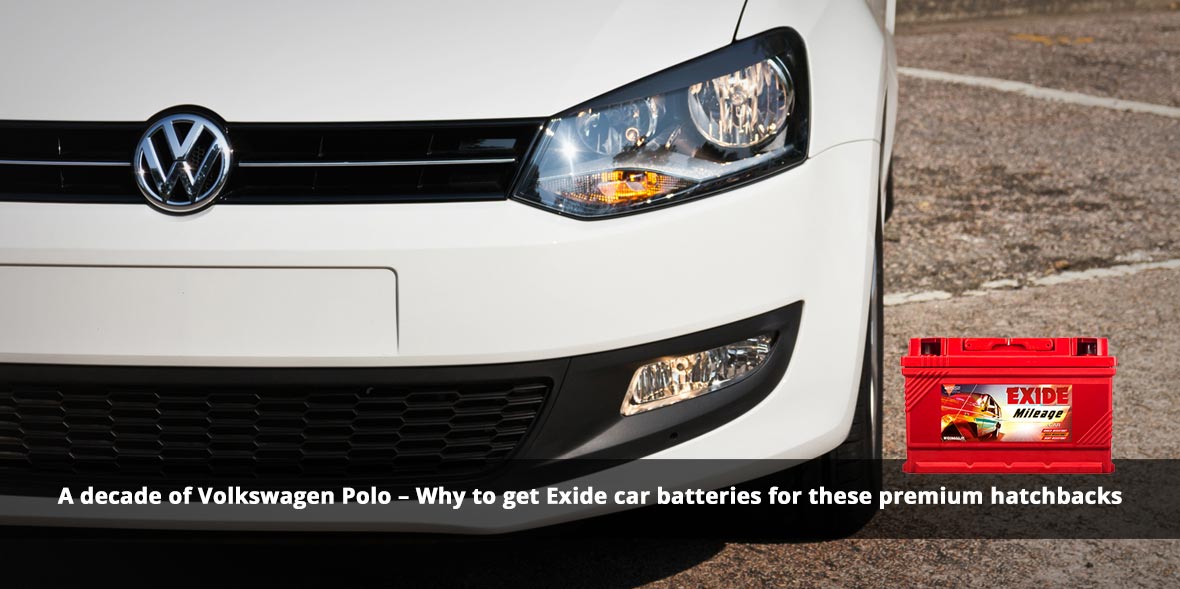 As Volkswagen Polo celebrates its 10th year in India, let's look back at its journey to see what made it such a timeless car amidst the recent trends of short-lived market successes.
The German manufacturer Volkswagen launched the hatchback Polo in India for the first time in 2010, as an affordable yet premium model promising world-class built quality and safety. The Indian launch featured an original 5th gen model, which gained such favour in the Indian market that the German auto brand later followed it up with a Polo based compact sedan called the Ameo, a Polo based mid-size sedan called the Vento, a Polo based crossover called the Cross Polo, another Polo based hot hatchback called the Polo GTI and more.
Volkswagen's Polo however isn't just a road going hatchback used for personal transport. Its variants have also won praises for performance, and been part of Volkswagen's Motorsports division ever since the launch. Polo has won several awards and races over the years, and been a part of the Indian national rally championship. It has also won titles in the POLO World Rally Championship for three years in a row from 2013 to 2016.
Over the years, the Polo has received several facelifts with improvements to cabin space, engines, and interiors, in order to keep up with the latest technologies and consumer preferences. The Polo was also awarded the 4 star NCAP rating, and is believed to have initiated the trend for safety measures in small cars.
Such a potent car promising fun, power and stylish interiors at the same time would need to be backed by a powerful battery as well. With years of industry experience, Exide Care can fulfill all your Volkswagen Polo car battery requirements. Once the OEM battery on your Volkswagen Polo starts stuttering, you can start researching and try to get a battery online from the Exide Care website. You can utilize the single 'Click to Buy' option, select your make and model, and then choose from the range of Exide battery options to get your Volkswagen Polo car battery at the best price, along with quality assurance and warranty coverage. Buying online from the Exide Care website will also ensure you avoid the hassles of manually visiting stores and hauling the heavy replacement batteries home after purchase. With promises of doorstep delivery and free installation at your convenience, Exide makes sure you don't waste much time searching for the right batteries and get to enjoy your vehicle rides hassle-free.