Category Name - Exide Batteries
29 Nov 2019
Clinch the deal at Exide Care for comprehensive Swift Dzire car battery solutions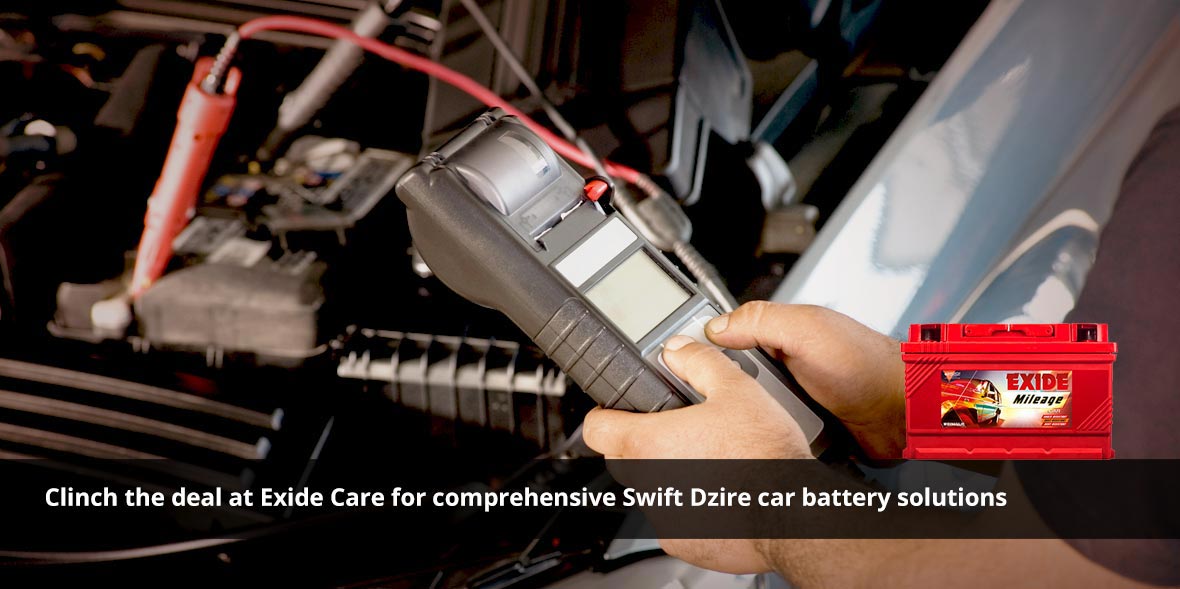 Considered as one of the most appealing mid-sized cars in India, the Maruti Suzuki Dzire is a subcompact sedan that was launched way back in 2008. Designed to extend a sedan-like feel in a small car, the two-wheeler variant was initially labelled as Maruti Suzuki Swift Dzire, since it was based on the second generation of the Swift hatchback. Later, the Swift Dzire was remodelled into a sub 4-meter sedan during its second generation launch in 2012. During the third-gen (2017) launch however, Maruti removed the 'Swift' epithet and the cars are now simply branded as Maruti Suzuki Dzire.
If you desire a replacement battery for your Swift Dzire, you can try looking at the options available at the Exide Care website. Besides being home to all the battery variants produced by the reputed manufacturer, the website also lets you compare the specific features related to each of them. This not only helps you to pick the best Swift Dzire car battery from the lot after checking out the features, dimensions and specifications, but also helps you to make a selection based on your budget. Online battery purchase through the website can additionally offer you Exide's free benefits like home delivery and installation services by experienced technicians. Warranty Coverage offered by the brand can promise you of its quality and ensure a hassle-free experience as the registration is online and the process is entirely customer-oriented. Products from Exide can also offer you peace of mind following the purchase, as all of those are freshly manufactured and undergo thorough quality checks to ensure unquestionable performance for a prolonged duration.
To help you further, here is a list of Swift Dzire car batteries that you can consider if you're looking to buy a replacement battery for the midsized sedan online:
Available at extremely competitive prices, all these options can be checked out online at https://www.exidecare.com
Also, in case of emergency road-side assistance for battery issues, you can trust Exide Batmobile to come to your rescue - any time in the day, anywhere. The on-road service can be availed by just dialling the toll-free number - 1800-103-5454, following which qualified technicians closest to your location will reach you at the earliest possible time.