Category Name - Exide Batteries
16 Feb 2019
Guide to battery purchase for your Maruti 800 car from Exide Care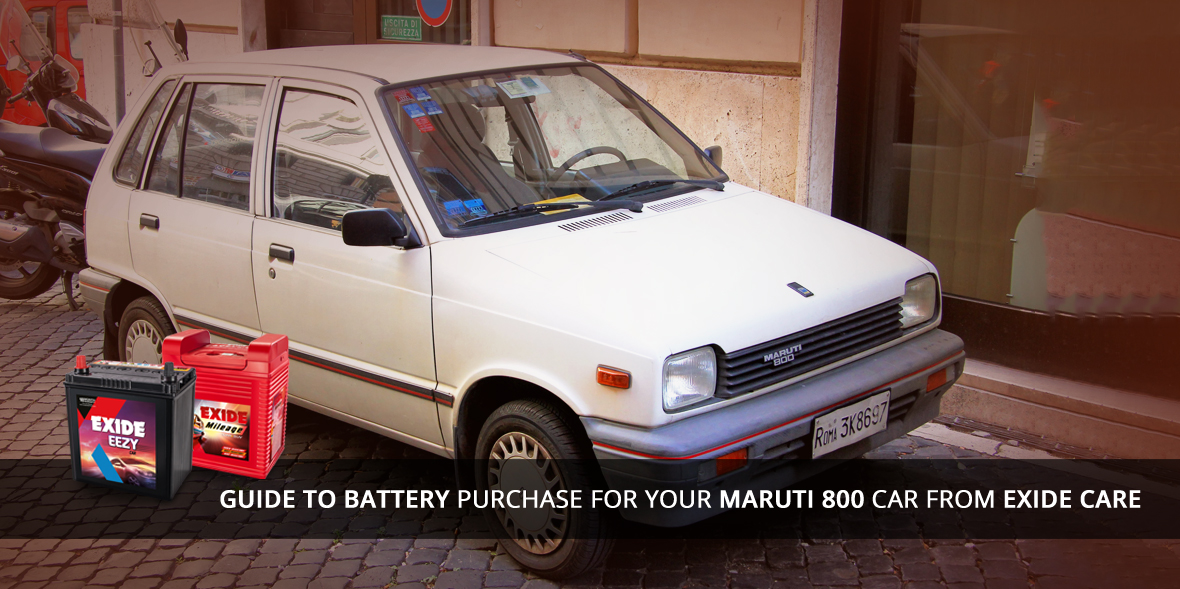 Old is gold - the significance of this saying is evidently realized by Maruti Suzuki 800 car owners. Launched in 1983, this model of automobile was hugely popular at the time and transformed the way Indians looked at cars. Being small, compact, light-weight and cheap - Maruti 800 won hearts and is still being used by families all around.
Maruti continued manufacturing the car till 2013 and with over 30 years of production, this model remains the second longest production car in India. It has been owned by the likes of several celebrities, including Sachin Tendulkar and Shah Rukh Khan.
However, with a car that old, battery replacement might be one of the major concerns for the Maruti 800 loyalists. Exide is one of the leading car battery manufacturers and won't disappoint you if you're trying to buy Maruti 800 car battery online at best price. Right batteries are a must if you want your car to run long, and Exide Care offers a lot of options for Maruti 800 depending on size specifications, fuel type, warranty period and budget.
Here's a list of ready-to-use batteries offered by Exide that are likely to fit your car, if you're trying to get one Maruti 800 car battery online at best price:
If you buy your batteries from the Exide Care website, you can enjoy the following advantages:
Widest network of company appointed dealers
Genuine and factory fresh charged batteries
Doorstep delivery
Service Free Installation
Paperless warranty
However, before ordering a new battery online, it's advisable to confirm first that your existing car battery has reached the end of its life. You can try basic troubleshooting yourself to determine if the battery is just discharged or it needs a replacement. You can also visit the nearest Exide dealer to be sure about its condition.