Category Name - Exide Batteries
24 Mar 2020
Guide to buying inverter batteries online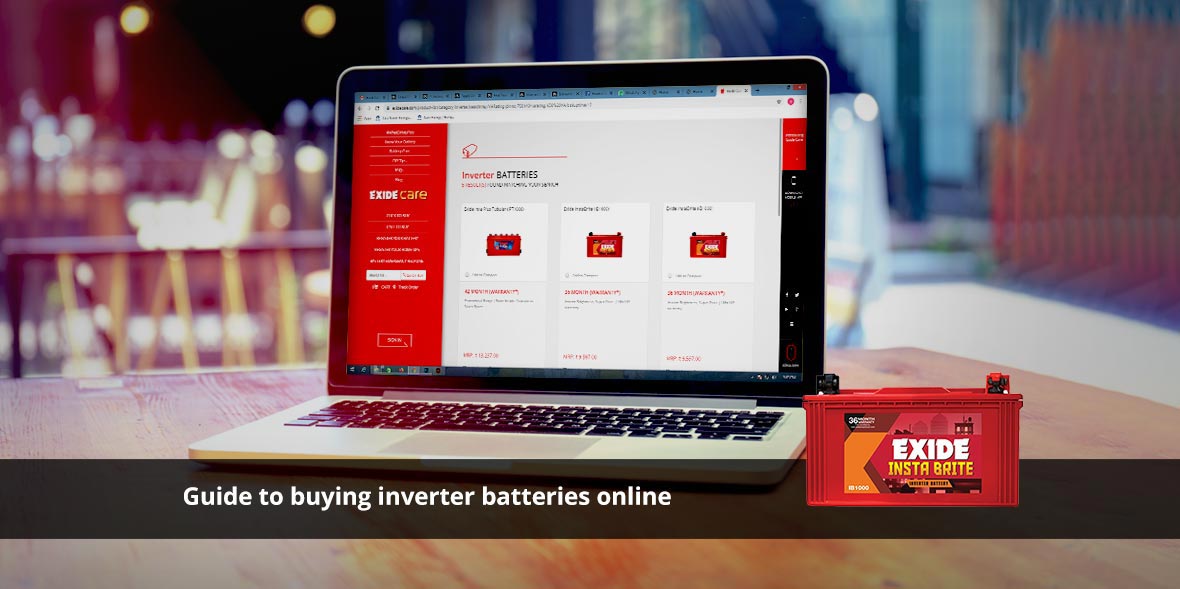 With advancement of technology and development, human life has grown to be almost entirely dependent on electricity. More than being a luxury need, constant supply of power is nowadays a necessity, with every minutest device being power dependent. Whether in home or in office, for a short period or for longer durations, power cuts and blackouts therefore hamper the normal flow of life.
To ensure uninterrupted power supply in all seasons, investing in Exide inverter batteries can be considered wise. Besides the assurance that you don't need to stay without power for long, an inverter battery can also make sure that your electronic devices stay charged and you can keep working amidst sudden outages if required.
Steps to follow before buying inverter batteries
If you're considering to buy an inverter, here are a few pointers you can take note of:
Understanding your power requirement is one of the foremost steps before you choose to buy an inverter battery. Prior to making the purchase, it's advisable to calculate the load or power backup required depending on the appliances to be used, their quantity and total wattage.
Confirming inverter capacity is the second most important step, which is directly proportional to the total load that needs to be supported. Volt Ampere (VA) rating indicates the inverter capacity, i.e. the voltage and current supplied by the inverter to the equipment in your home or office. 100% efficiency rating for inverters is scarce, and so one needs to take into account the average power factor efficiency of about 70% before choosing the right inverter with suitable VA rating.
Choosing the right battery will also take into account Ah rating for the same. Ah (Ampere Hours) indicates the battery capacity, i.e. for how many hours will it be able to offer backup in case of a power shortage.
Check the power wiring at the premises and consult with an electrician before an outright purchase of a power backup system. Arranging an inverter for an entire house or office is easy, but would involve a huge investment. Hence, it's a common practice, especially with households, to arrange inverter support for only a few selected fans, lights or appliances. This makes it important to check whether the electrical wiring could be arranged accordingly, before you decide to buy your inverter battery online or from a retail store.
Being a noted packaged power solution provider for years, Exide can offer low maintenance, environment friendly inverter batteries equipped with state of the art technologies. To buy inverter battery online from the brand, you can check out their website at https://www.exidecare.com or place a call for assistance at 1800-103-5454. Available at affordable prices, Exide inverter batteries can be your 'friend-in-need' during power failures, especially during the hot and humid summer months in India.