Category Name - Exide Batteries
27 Jun 2019
Handy tips to keep your Honda City car battery running smoothly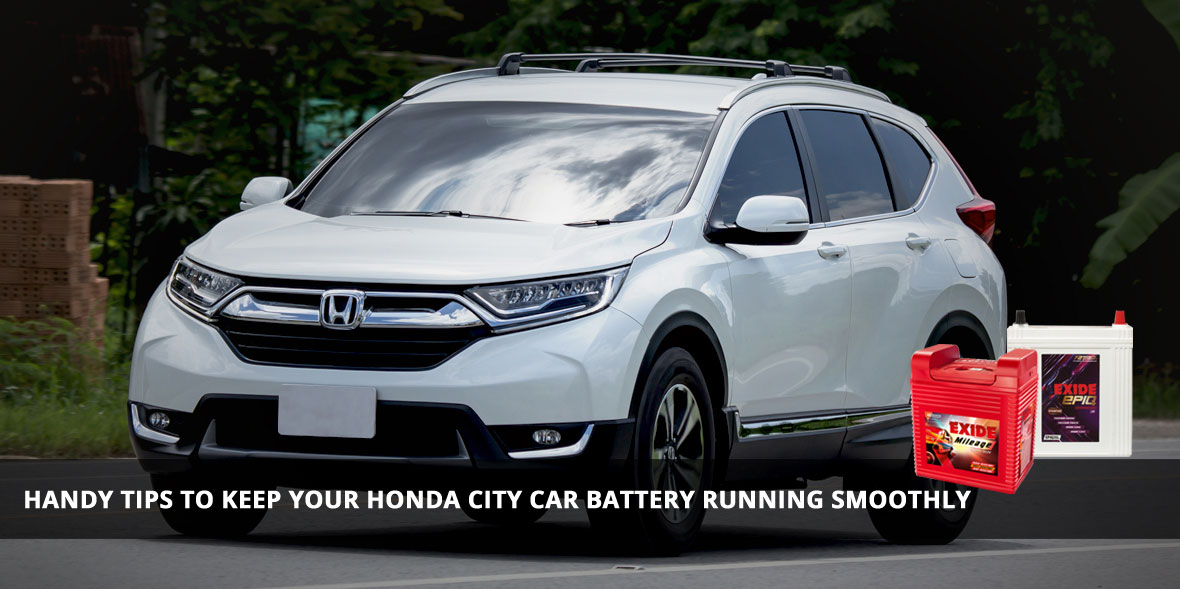 One of the best sedans in the market, Honda City, deserves special mention when it comes to looks and safety features. Launched over two decades ago, the model marked the entry of the Japanese automobile manufacturer - Honda in India and is a people's favourite even now. To keep up with the Government mandates, Honda Cars India has recently announced additional safety features to its entire City sedan line-up from July 2019. The new-gen models will be equipped with a speed alarm system and front passenger seat belt reminder, along with the already existent standard dual airbags and anti-lock braking system (ABS).
For a premium segment vehicle like Honda City, you should be especially careful about its maintenance, a big part of which includes caring for the battery. Here are a few tips you can keep in mind if you want the battery for your Honda City to work without a hitch:
Ensure proper battery terminal connections - Loose connections at the battery terminals might cause corrosion, which can eventually affect the performance of your vehicle. While setting up a new battery, make sure that it's firmly secured to the cradle with all the cable clamps and lead wire contact properly adjusted.
Keep the battery clean - Ensure that the top of the battery is clean, without debris and kept dry. Petroleum jelly or Vaseline can be used on the cable clamps and terminals to provide for lubrication, however, grease should never be used.
Use only Distilled Water - To ensure correct fluid levels in the battery, you can fill the gaps in the cells with distilled water. However, acid or even normal water isn't recommended as it might affect the performance and life of the battery in your Honda City.
Get regular check-ups done - Be sure to check your vehicle's electrical system and battery at regular intervals, even if it's just for precaution. This will help you identify situations when the battery on your Honda City is malfunctioning, or not properly connected or nearing the end of its lifecycle. You can also try to buy Honda City car battery online in advance if you face similar situations to ensure you get the new replacement battery at the best price.
Exide Care has multiple affordable battery options to choose from, if you intend to buy Honda City car battery online. You can check out their retail store locations as well, to get your pick offline. Buying from a reputed battery manufacturing brand like Exide Care will be helpful as you'll get the assurance of quality and performance along with hassle-free warranty coverage. Exide also has an emergency roadside assistance service that you can avail any time in case you face a vehicle breakdown. Termed as Exide Batmobile, the service is entirely customer oriented and not limited to only cars using Exide batteries.