Category Name - Exide Batteries
26 Jun 2020
Pick up your Honda Activa batteries from Exide Care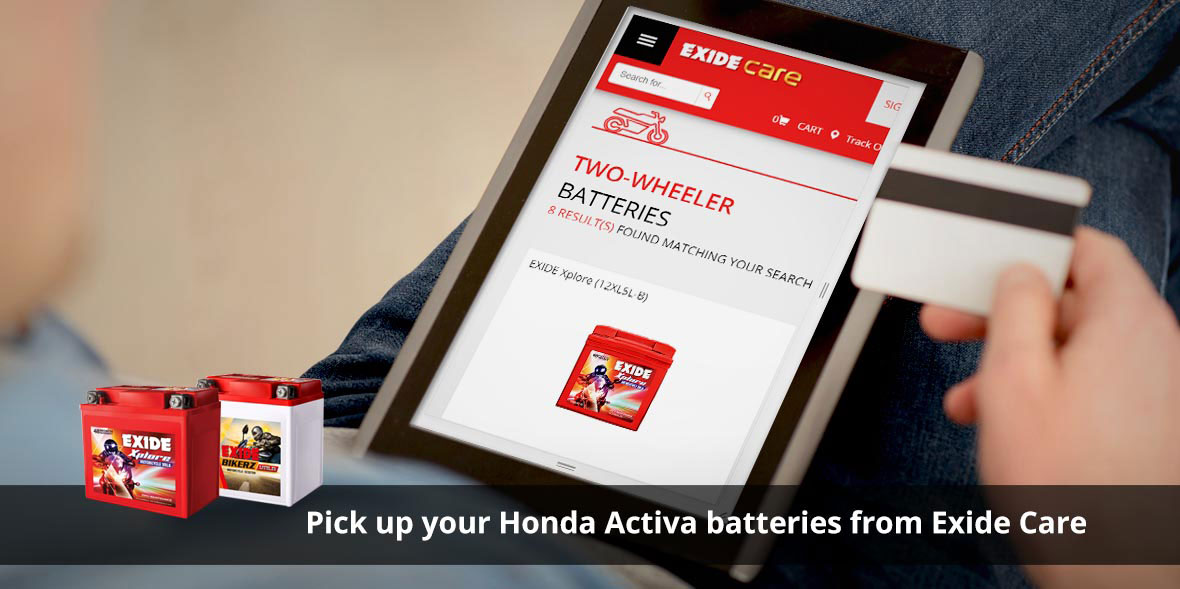 The Honda Activa is one of the most affordable and popular scooters available in the Indian markets. Serving for over two decades, the Activa model has undergone a lot of changes and is currently being sold as a 6th Gen variant. Upgraded with the latest technology and to keep up with market demands, the two-wheeler promises revolutionary silent start, telescopic suspension, double lid external fuel fill, tubeless tyres and more. The latest model Activa 125 is equipped with Enhanced Smart Power (eSP) technology and features a BS VI engine that can deliver unhindered performance and comfort, along with great power and high fuel efficiency.
Keeping up with the technology and innovation of the Honda Activa models, Exide has been upgrading its batteries as well. The battery manufacturer has an extensive variety of batteries on offer for automobiles, of which the following types can serve as powerful Honda Activa batteries:
Exide Xplore (XLTZ4) - Xplore is a range of zero maintenance VRLA motorcycle battery from Exide, featuring world-class Calcium Effects Technology. A Honda Activa battery from the Xplore range can promise you superior performance than the other batteries available in the market. Enhanced to offer low self-discharge and vibration resistance, equipped with Unique Flame Arrestor for better safety on the roads and AGM construction offering superior cranking power, the Xplore range is a reliable battery to go for when you think of an ideal Honda Activa battery replacement.

Exide Bikerz VRLA (BVTZ4) - The Bikerz range of batteries are specially manufactured to deliver high performance on Indian roads, and powered to support quick starts. A Honda Activa battery from this range is super-sealed to be spill-proof and comes with extended warranty coverage for your peace of mind.
Besides being easily available through its wide network of dealers and retailers, the best part about an Exide battery is the warranty that comes along with it. The manufacturer not only promises performance with its factory fresh batteries, but also offers the assurance of service.
Additionally, if you order online at through the customer portal www.exidecare.com you can avail of free doorstep delivery at your convenience and service-free installation. The site allows you to choose your battery variant and shows you which batteries are suitable for your Honda Activa once you select the make and model of the two-wheeler you own.