Category Name - Exide Batteries
29 May 2019
What makes Exide Care batteries the best bet for Bajaj Pulsar 180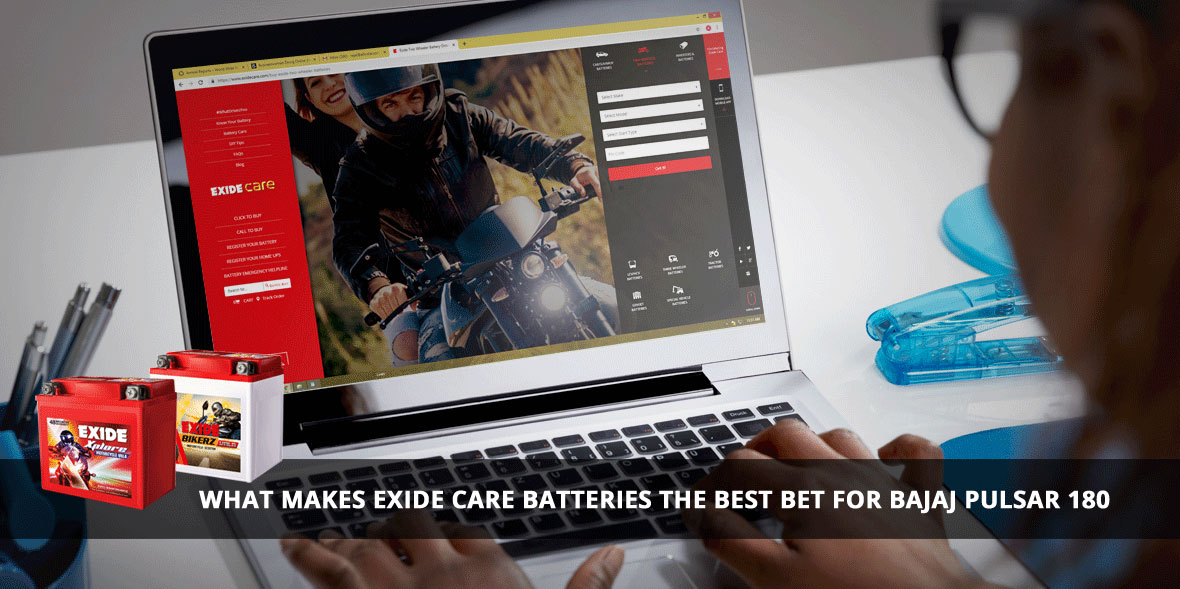 Transcending the barriers of time, Bajaj Pulsar has turned into almost a religion – the bike enthusiasts will agree. The popular selling motorcycle range comes in multiple variants, ranging from 135 cc to 220 cc engine capacity, targeted at varied types of bike riders.
Launched under the range in 2001, Bajaj Pulsar 180 is one of the primary Pulsar twins (150cc and 180cc) introduced by Bajaj after it realised the demand in the Indian market for performance bikes. Prior to the Pulsar launch, the riders were inclined to go for fuel efficient, small capacity motorcycles. But the Bajaj Pulsar range brought the combination of high performance and affordability in a single package, which in turn drove its popularity. The sharp and edgy design, fuel efficiency, tubeless tyres and other generous feature inclusions by Bajaj Auto pushed it even higher on the admiration meter of the Indian adventure lovers. As the naming suggests, the model was supported by an 180cc engine along with a twin-tone horn and Electric Start (ES), both of which were optional equipment on the 150 cc version.
Performance of such a powerful bike undoubtedly needs to be backed by a strong battery. Exide Care can offer you the best price to buy Bajaj Pulsar 180 battery online, so you don't have to visit multiple shops, trying to find the best battery option for your ride. You can also find tips for daily maintenance of your bike battery on the website which can help you ensure that it has a prolonged life. Besides the convenience of finding the best battery variant for your motorbike on an online website, you can also bank on the following advantages that Exide promises to extend:
Door-step delivery
Free installation by experienced technicians
Factory fresh manufacture
Trusted performance
Multiple brand warranty options to choose from
Zero documentation for warranty registration
So, if you're looking to buy Bajaj Pulsar 180 battery online, we recommend you go for a reputed battery manufacturing brand like Exide Care for assured and long-lasting performance. Here are a few battery options that their official website can offer for your Bajaj Pulsar:
You can also check out their FAQ section if you need detailed instructions about the purchase, warranty availability and more.