Category Name - Exide Batteries
26 Mar 2019
What to consider for buying Hero Passion Pro batteries at best price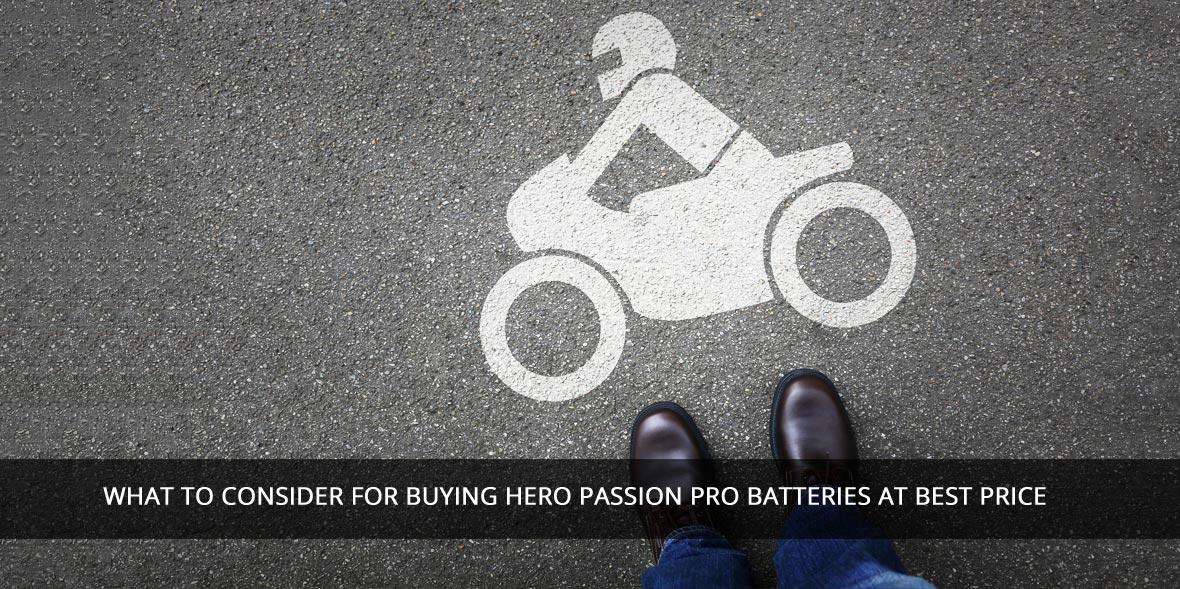 Few months back, in 2018, Hero MotoCorp unveiled the latest models of Passion Pro and Passion XPro commuter motorcycles in India. Initially launched as a 97.2cc commuter motorcycle, in 2018 a facelift saw the Hero Passion Pro having an upgraded 109.1cc engine and the patented i3s technology which facilitates fuel economy by shutting down the engine automatically when idle. The revamped model also has a side-stand indicator and a new part-digital instrument cluster which displays readouts for the odometer, speedometer and fuel gauge.
If you're a proud owner of Hero Passion Pro, you know how convenient it is for daily commute. Hero had announced that the engine on the new model gets 12 per cent more power and torque when compared to the older version. Battery for daily commute bikes like Hero Passion Pro can ideally last for up to 2 years or more, if duly maintained. Once the battery for your Hero Passion Pro gets fully drained, you'll need to look out for buying options.
Here are some factors to consider if you want to buy Hero Passion Pro bike battery online at best price:
Opt for a battery from a trusted brand like Exide Care which designs, manufactures, markets and sells a wide array of batteries for automobiles. You can either visit their retail outlets to buy from authorized dealers or buy Hero Passion Pro bike battery online at best price from the Exide Care website.
Check out the warranty options provided for the batteries purchased, and then pick one to fit your requirements.
Make sure you match the battery specifications for your bike to ensure a long and hassle-free battery life.
Other reasons to buy batteries online from Exide Care could be that you can take advantage of door-step delivery, free installation, emergency roadside assistance and more.
Check for the manufacturing date to ensure you're getting a freshly packed battery and not an old one.
If you're looking to buy a battery for your Hero Passion Pro anytime soon, you can find the options offered by Exide Care below:
To view all other battery buying options, you can visit the Exide Care website, click on two-wheeler batteries and select make and model of your bike to ensure you make the best purchase befitting your needs and specifications.