Category Name - Exide Batteries
13 Mar 2020
How to get your Volkswagen Polo car battery online from Exide Care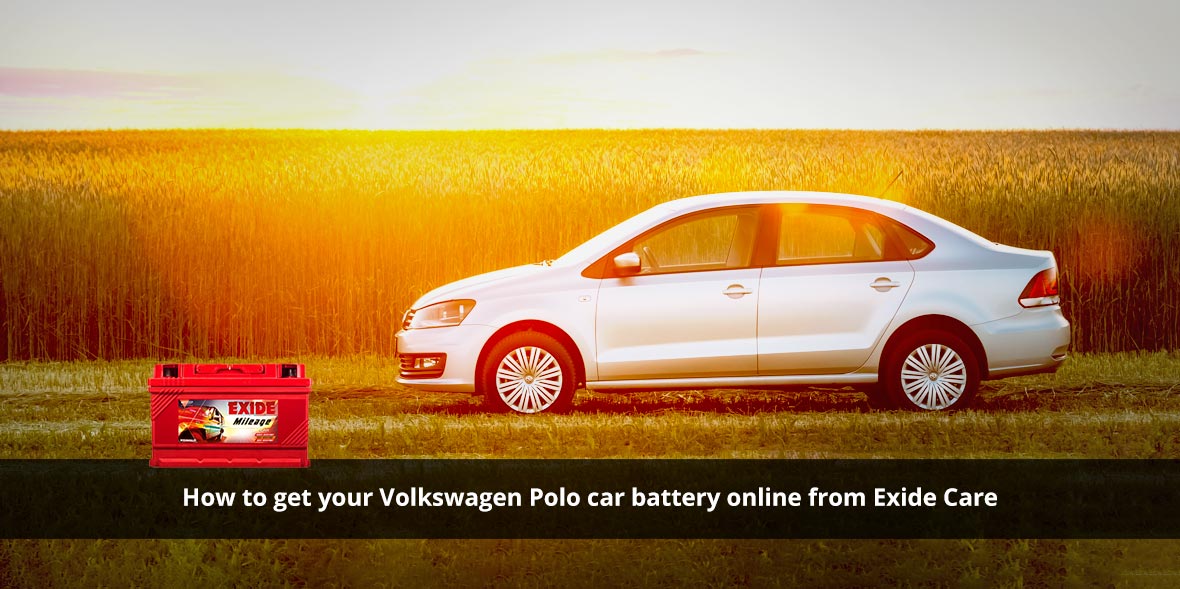 With varied luxury and utility features, the Volkswagen Polo is a premium car that has been almost symbolic with the German auto manufacturer. Following several facelifts and being launched over the years as varying generation models, the Polo has undergone a lot of change. For power solutions of the Indian Polo versions, you can always trust on Exide batteries. Here's how you can buy your Volkswagen Polo car battery online from their brand website:
Visit their official customer portal - Exide Care at https://www.exidecare.com
Select 'Click to Buy' from the left panel
Select the make, model, and start type for your Volkswagen Polo at https://www.exidecare.com/buy-exide-car-suv-muv-batteries
Enter the Pin Code and then click on 'Get It!' to check availability of the battery options for your car
Check battery details for each of the types of Volkswagen Polo car batteries online
Scroll down and select two or three products to compare their features
Select one or more products to add them to your cart or click on 'Buy Now' for a quicker purchase
Fill in your details online for a hassle-free battery buying experience and you can pay for the product with cash, once it reaches the location of your choice.
Exide sends in authorised dealer personnel to deliver and install its batteries. You can even try to sell your old batteries with the brand to ensure proper discharge. Exide offers excellent buyback opportunities for batteries at the end of their service life and makes sure those get recycled to keep the environment safe and pollution free.
Manufactured with advanced automotive technologies, Exide car batteries for Volkswagen Polo can promise superior performance and is suitable for Indian roads and weather conditions. If you have trouble placing your order for Exide battery online, you can even call 1800-103-5454 for assistance.
Once purchased, you can also register your battery online with Exide at https://www.exidecare.com/register-your-battery. The simple online process can offer you the convenience of zero documentation for claiming warrantee of the battery.