Category Name - Exide Batteries
21 Sep 2019
Smart tips for Honda City battery replacements - Get yours from Exide Care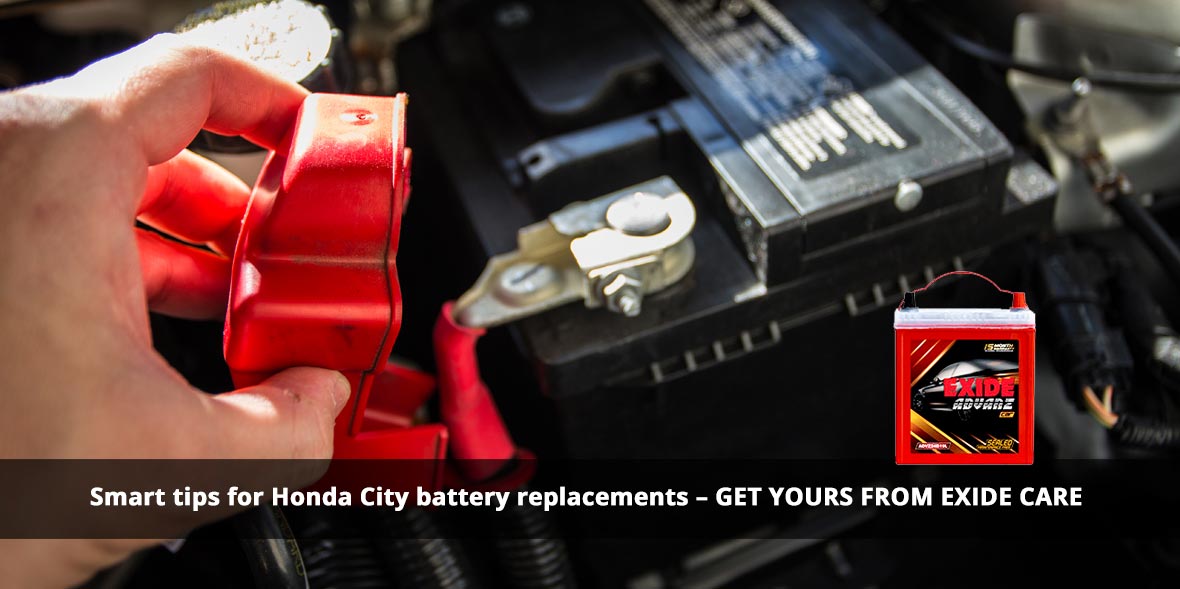 Honda City has been one of the favorite sedans for the Indians ever since its launch in 1998. Owing to its prime looks and luxurious interiors, the car has a separate fan base among those who dig classic design. With time, the sedan has evolved to introduce the latest technology and engine upgrades, and is recognized as a blue-blooded variant even now.
The technology upgrades and in-car accessories that come along with the sedan necessitate a powerful battery for regular functionalities. As the OEM battery on the sedan nears the end of life and you start looking for a replacement Honda City car battery, here are a few pointers to keep in mind:
Buy the replacement battery from a reputed manufacturer
Ensure the new battery matches the exact battery specifications for your Honda City model
Pick one that comes with warranty coverage
Choose the new Honda City car battery based on reserve capacity and Ampere Hour (Ah) for uninterrupted performance
Get electrical system of the vehicle checked before battery installation
Consider freshly manufactured batteries for quality and long-term usage
Exide batteries can be the best battery for your Honda City as the brand is known for assured quality and performance. Besides being a renowned battery manufacturer for years, Exide has a lot of battery variants to choose from, all of which can be viewed online. You can visit the Exide Care website to check out the battery options suitable for your Honda City, before you make a purchase. This can let you scan through the battery features, AH, warranty coverage for each type, following which you can pick the one best suited for your vehicle.
To help you with your Honda City car battery selection, we have enlisted some of the Exide battery models available on their website: