Category Name - Battery Care
11 Nov 2016
A Guide to Replacing Your Car Battery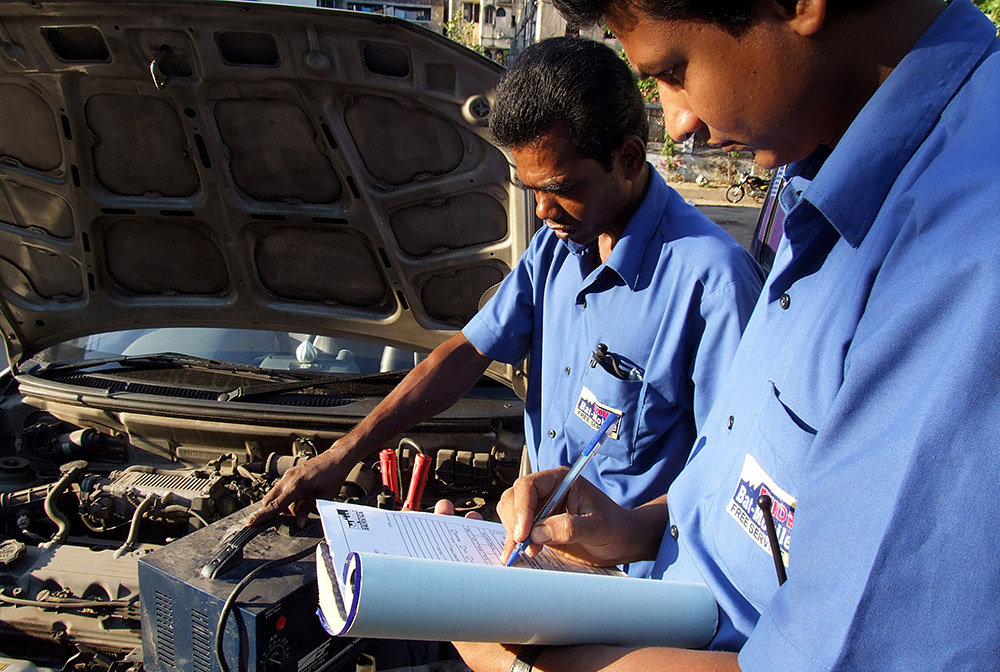 Most car owners do not know how to replace their car battery. In the case of any emergency situation, professional help becomes inevitable. We just cannot do without it! Frantic calls to the nearest car service centers are a common phenomenon. What most of us ignore in such trying situations is observing the level of experience of the professionals whom we are engaging to solve our battery issue. This often leads to additional problems. If you know how to do it yourself, this can be avoided! Here's a car battery replacement guide with a few safety measures that can help you replace your car battery.
Precautions before the battery change-
There is a huge amount of electricity that passes through a car battery and into the entire car. Since water and electricity never go well together it is advisable to replace the battery in absolutely dry conditions.
Do ensure that the ignition is turned off as this will avert electricity passing through it to your hands. Take the keys out of the ignition and keep it in your pocket so that nobody can turn on the ignition.
Disposal of your old battery is an equally vital part of the replacement procedure. Take it to your adjacent recycling centre and they will ensure it is recycled appropriately.
Easy Steps to replace your car battery-
Follow this car battery replacement guide
Separate the power supply by removing keys from the ignition. Just keep the keys away.
Open the bonnet and prop open. Make sure it is firmly fixed so that it won't fall down and inflict injury.
Disengage both wires from the old battery and remove it. Always try to remember which way round the battery sits.
Inset the new battery in the identical position as the old one and reconnect both the connectors.
Confirm the battery is protected and close the bonnet.
Lastly, turn on the engine and start your car.
With Exide, you no longer need to worry when your vehicle's battery reaches the end of its life and leaves you stranded with an immobile car. Exide will send you an intimation in advance when your battery is reaching its end of life, so that you can purchase the next battery sitting at home. Isn't that great?!