We are living in an era where it is almost unimaginable to survive without the gazillions of appliances and gadgets that makes our lives a lot easier and relaxed. However, the moment the power in our homes or workplaces goes off, our life comes to a halt. Such a situation can leave you really hassled unless you have an inverter with a powerful inverter battery.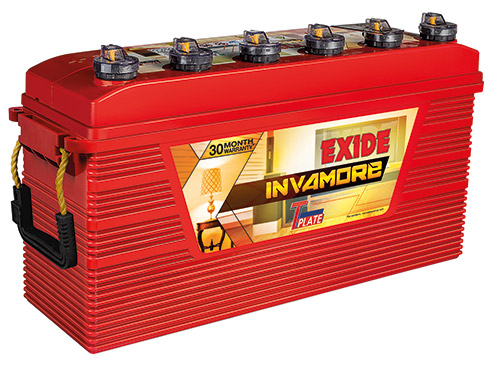 Considering the kind of dependence we have on these batteries, it is important to choose the best battery according to your requirements. Randomly choosing the one which your neighbour recently bought, may not be the perfect solution. You need make a smart decision while buying your inverter battery, to spare yourself of all the hassles. It can be a tricky job to choose the right inverter battery. In order to unburden you of the dilemma, here's a list of some of the most important things to consider while buying the best inverter battery for your home.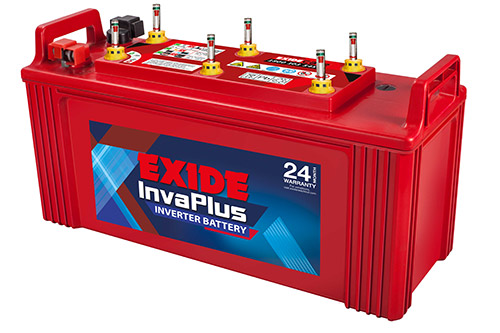 1: Understand your power requirement
This should be the first thing that you should consider before buying an inverter battery. To put it in a simple way, think of all the gadgets and appliances you want to run if there is a power cut. For example, tube lights, fans, computer, television etc.
Suppose you want one tube light, one fan, one television and one CFL to be running on the inverter. The total requirement would be (1*50 +1*90+1*120+1*50) =285 watts. If the inverter battery cannot keep up with your requirements, it will not be able to perform in the best manner.
2: Find the VA rating of the inverter you require
It stands for the Volt ampere rating. It is the voltage and current supplied by the inverter to the equipment. An ideal situation is when the total watt value is the same as VA value.
3: Be aware of the inverter battery size that you require
It is highly recommended for you to know the size of the battery that you require. A size, which is not compatible with your invertor, will never be able to deliver the desired results.
4: Consider the bigger appliances:
Appliances like air conditioners and refrigerators have motors in their compressors that need a huge amount of current to start. If you want these bigger appliances to run in case of a power cut, you need to increase the VA and size requirement of the inverter and hence the battery.
Since its very inception, Exide has always been perceived as a trustworthy company, on which you can easily bank upon, especially when it comes to inverter batteries. When you buy an Exide inverter battery, you will notice the difference yourself.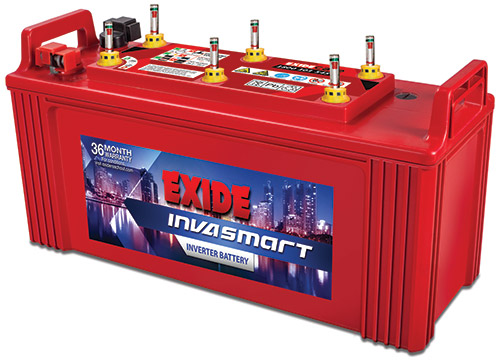 Exide Tubular and Flat Plate Inverter Batteries have all the essentials of a good inverter battery:
Meets frequent deep discharges
Ensures reliability over months
Incurs low maintenance costs
Ensures minimum gas/ fume emission
So next time, when the power goes off, an Exide inverter battery will make sure that there is no hindrance while you're working or making happy memories with your family at home! Buy one online on the BUY EXIDE section of this website.