Category Name - Battery Care
02 Dec 2016
How to Find a Reliable Service Centre for Your Car Battery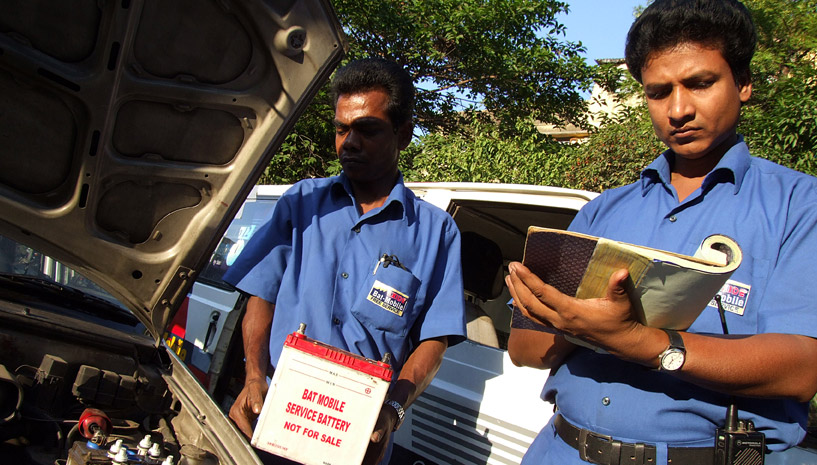 Your car battery is the lifeline of your vehicle. Keeping it habitually maintained and serviced is not only crucial in guaranteeing that the battery stays roadworthy and safe but can also be helpful over the long term. Regular battery servicing can actually shrink your repair and breakdown expenses and also helps to preserve fuel efficiency.
For a car owner battery servicing can be an intimidating proposition. In most cases, it is not possible for them to handle car issues without any professional help. There is certain checks and maintenance that they can perform but a complete servicing requires a reliable and professional service centre.
However, for customers who have placed their faith in Exide, car battery servicing is a hassle-free affair. Exide has a huge network of dealer and sub-dealer outlets which also act as the service centers. The customers can access these outlets without any effort. Following are the steps that need to be taken for locating your nearest Exide service centre-
Visit the Exide Care website - http://www.exidecare.com.
When you will enter the website the Home page will show a distinctive Exide Outlet locator.
The locator will display you your current location and will show all the Exide Outlets nearby to you. The locator has clear pointers showing you the Exide Dealer, Sub Dealer, Batmobile Location and Exide Office closest to you.
When you take the mouse at the pointer, name of the Exide Dealer, Sub Dealer, and Batmobile location will be shown to you.
You will be also revealed in kms how far off you are from your adjacent Exide dealer. The locator will also be clearly perceptible on your handheld/mobile devices.
There are times when your car might just refuse to start or breaks down due to battery issues in the middle of the road or at a distant location. Your spontaneous reaction to such a situation is to look for the service centre which is in close proximity. But unfortunately, nobody can guarantee availability. In such a situation Exide BATMOBILE Service is of great help. The necessary steps to access this service are-
In case your car malfunctions you can dial the emergency helpline number 1800-103-5454.
When your call gets registered, the technician nearby to the breakdown spot reaches to take care of the looming problems with regards to the car battery.
Even in circumstances where the possibility for service is beyond BATMOBILE, you will be directed to a place where you will be catered to appropriately.
Even when you cannot reach your Exide service centre, expert technicians from Exide will reach you to sort out the battery issues. Here's what some of Exide's satisfied customers have to say...
"I was unable to start my car as battery was down due to some reasons. I called the BATMOBILE number and got instant service from Exide. The technical person and the service engineer were very helpful. I got immediate replacement of the battery for a new one."
Mr. Biju Das
Kolkata
"I am extremely happy and overwhelmed with the excellent service provided by the Exide BATMOBILE technicians at the spot where my car broke down due to drainage of battery. Thanks Exide and the team for the help at the crucial time."
Mr.Avijit Sikdar
Kolkata