Category Name - Exide Batteries
27 May 2020
5 Reasons to get your inverter battery online from Exide Care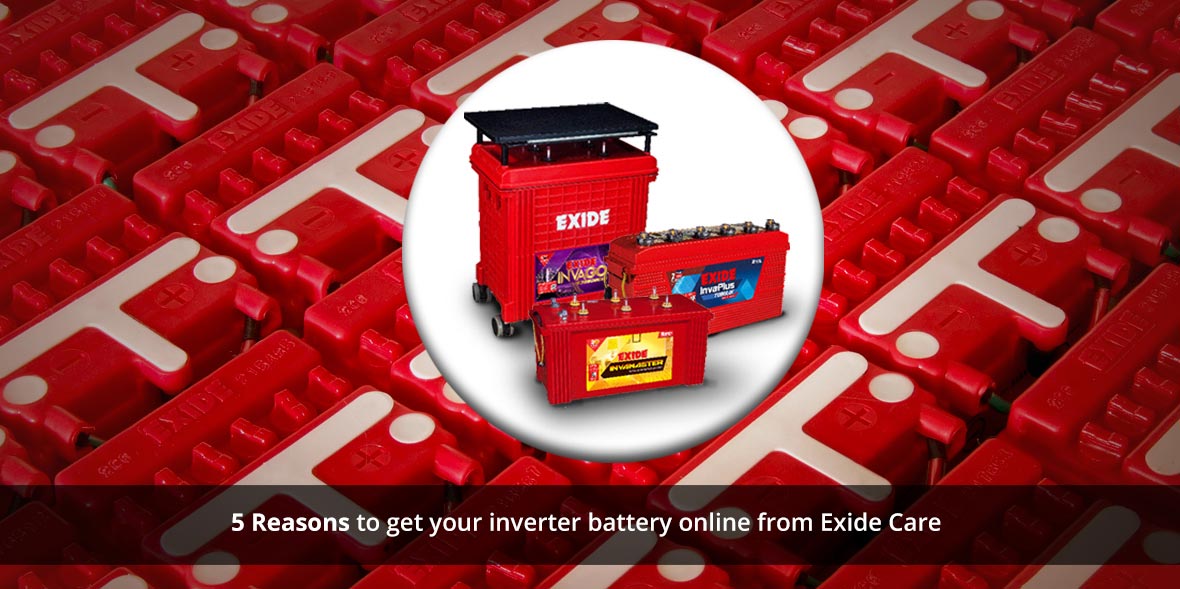 Recurring power outages are bothersome, especially during the humid Indian summers. The woes multiply if you're under lockdown at home, particularly due to the COVID-19 pandemic. As the summer intensifies, the need for a dependable inverter for indispensable power requirements can be felt by everyone. And here's why Exide inverter batteries can come to your rescue:
Affordable - Exide has a range of inverter batteries on offer, all of which are competitively priced depending on the market. Besides being equipped with the latest technology and features, Exide products are affordable which ensures that an inverter battery purchase doesn't burn a hole in your pocket. Also, durability and low maintenance costs are the other reasons why Exide inverter batteries are favoured, since it saves a lot of money in the long run.
Environment-friendly - Exide inverter batteries emits low gas, promises enhanced recharging efficiency and low self-discharge, all of which makes it one of the best option in the market. The brand also offers the advantage of battery recycling, which ensures that unmindful used battery disposal doesn't cause lead poisoning and environmental pollution.
Available online - The best part of picking an Exide inverter battery is, you can do your research on their customer portal Exide Care before buying an inverter battery online. The website has all the inverter battery options from the brand enlisted, so you can compare and then pick which one is suitable for your power requirement
Brand assurance - Exide has an extensive customer base and has been delivering products for domestic and industrial usage for decades. Being a well-known battery manufacturer, the brand focuses on quality and service through its wide dealer and retailer network.
Doorstep delivery - If you place your order for an inverter battery online with Exide, the product gets delivered directly to your doorstep. This means that you can get a durable and reliable battery conveniently, along with a host of add-on benefits that the brand offers like online battery registration, warranty coverage etc.
Exide inverter batteries are efficient and equipped with state-of-the-art technology to meet frequent deep discharges, ensure minimum emission of gasses and require minimal maintenance. Also, whether its summer or winter, a dependable power backup is a good thing to invest in.