Category Name - Exide Batteries
31 Jul 2019
5 reasons to pick up Exide batteries online for your Bajaj Pulsar 150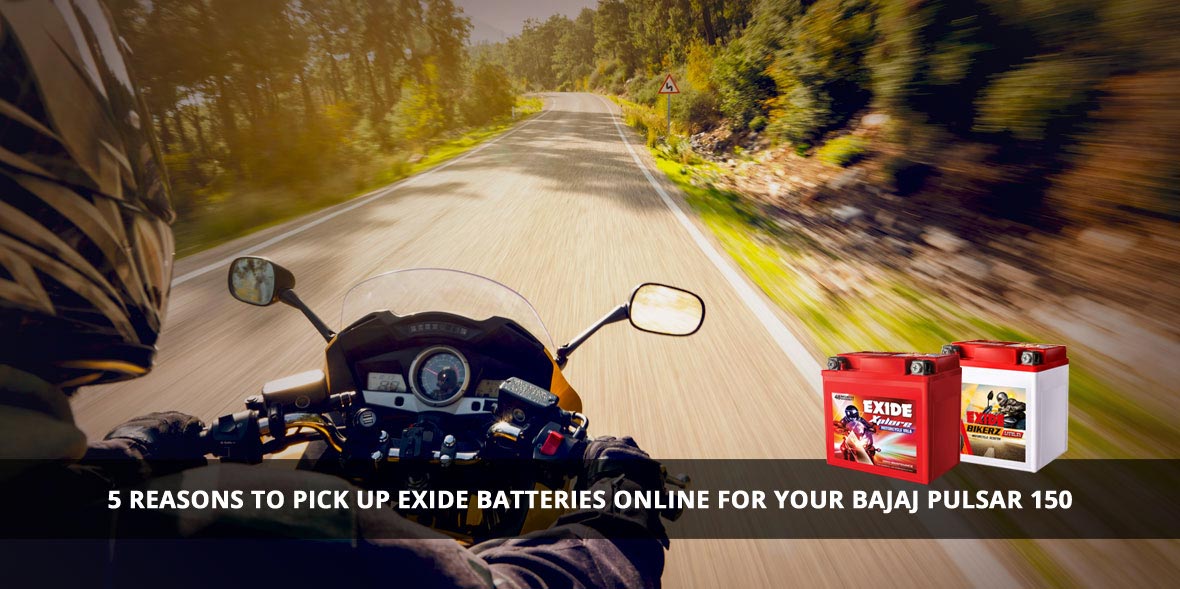 Since its initial launch in 2001, Bajaj Pulsar has completed almost two decades of market existence and still remains a crowd-puller. This particular line-up of motorcycles is the most popular performance-commuter brand in India even today, and currently comes in a variety of engine capacities ranging between 135cc to 220cc.
Bajaj Pulsar 150 was among the first Pulsar twins introduced by the brand to test the Indian motorcycle market's preference for performance bikes. As the name suggests, this was equipped with a 150cc air-cooled four-stroke engine and quickly became a hit among the youth owing to its high power and performance records on the Indian streets. Just not the youngsters, the Pulsar model became a go-to option for anyone trying to buy a daily commuter which can offer fancy looks at affordable pricing.
Now if you're an owner already and are looking to buy batteries for your favourite ride, we suggest getting your Pulsar 150 bike battery online from Exide Care. Below you'll find the 5 reasons on why it is recommended:
Affordability - Quality, specifications and special features determine the cost of each battery at Exide Care. Buying online from their website can assure you of best performance at affordable pricing.
Hassle-free process - Online purchases have been turned into a cakewalk owing to the increased digitisation efforts in the country. Buying your Pulsar 150 bike battery online will help you avoid the queues of retail shops and manual lugging of the battery, as Exide Care offers free doorstep delivery and installation with every purchase.
Brand assurance - Exide has a market reputation of being the best battery manufacturer in the country. The customer trust has been accumulated by the brand over years of unwavering performance and service deliveries. With every battery purchase from Exide Care, you can get a slice of same assurance and quality that the brand is acclaimed for.
Warranty Online - Online purchase at Exide Care is accompanied with paperless warranty advantage. Zero-documentation* is required when you try to register your battery online at Exide Care website which can save you both time and effort.
Extensive collection - Being a leading battery manufacturer in the market, Exide Care has an array of battery options for all kinds of automobiles, including two-wheelers. Buying a Pulsar 150 bike battery online at their website will enable you to go through all the available options, which in turn will help you choose the right one based on your riding needs, budget, vehicle specification and warranty demands.