Category Name - Exide Batteries
24 Dec 2019
Battery Care for your Honda City - 5 tips to keep it running for long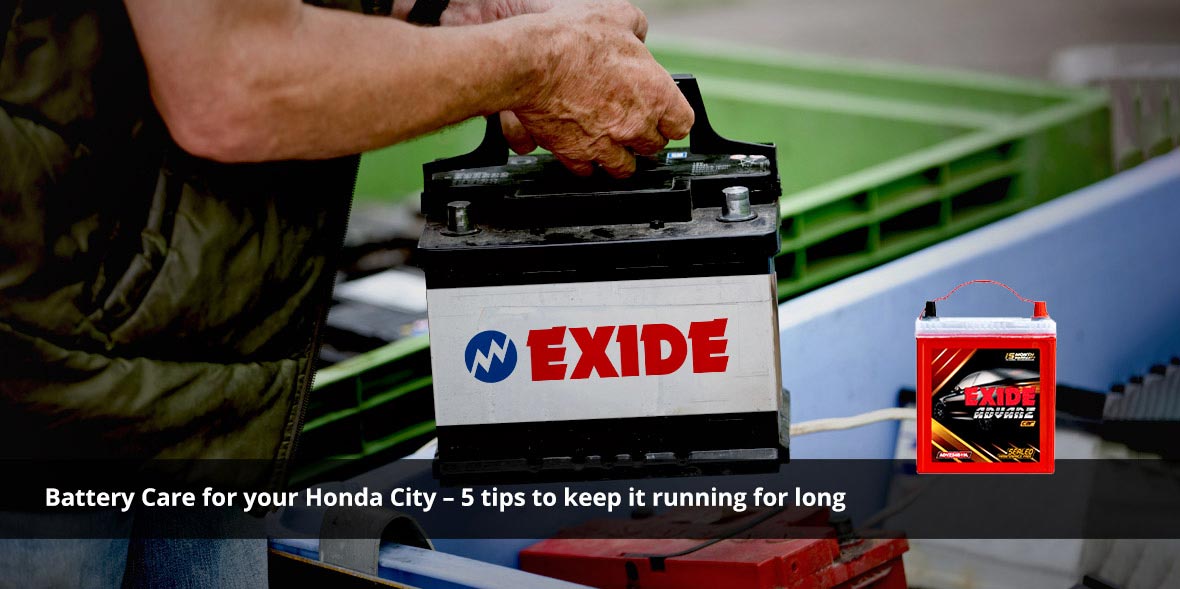 No car batteries last forever and so, as a car owner you would eventually need to look for a new replacement battery. To guarantee unhindered performance for your Honda City car, here are a few battery tips you can take note of:
Plan your trips - Try to avoid short trips to extend your battery life. Car batteries are better maintained if you club your short trips together. Regularly driving your Honda City, and for extended periods, is recommended for better battery life.
Turn off battery dependency when idle - Listening to the radio or keeping the air conditioner on, when your car is parked will drain your battery more than usual. Extended idling periods when the engine isn't running can put additional pressure on the battery, and this might lead you to buy Honda City car battery much quicker than expected.
Get routine check-ups done - Properly storing and parking your Honda City is as important as getting regular maintenance works done. Checking the electrical terminals for the battery to see if there is corrosion or if the connections are in the right place is important, and that should be carried out at regular intervals to ensure smooth on-road performance of your Honda City.
Clean the terminals - Abrasives and dirt may build up over time, clogging the battery terminals. Cleaning the battery at regular intervals is a must if you want it to last long.
Choose quality over budget when picking a replacement battery - Batteries are like long-term investments for cars. So, try to pick one that will last long. It's advisable not to look for cheaper battery variants from local companies to save on cost, as it might eventually lead to a lot of unforeseen inconvenience later on. Affordable batteries from Exide Care can promise you quality service from the reputed brand and convenience at the same time. Besides coming in a wide range and offering warranty coverage for additional peace of mind, buying your Honda City car battery from Exide can also promise you a hassle-free experience as those are available online, and delivered and installed at home for free.