Category Name - Exide Batteries
10 Mar 2017
Beat Power Cuts with Inverter Batteries for Your Home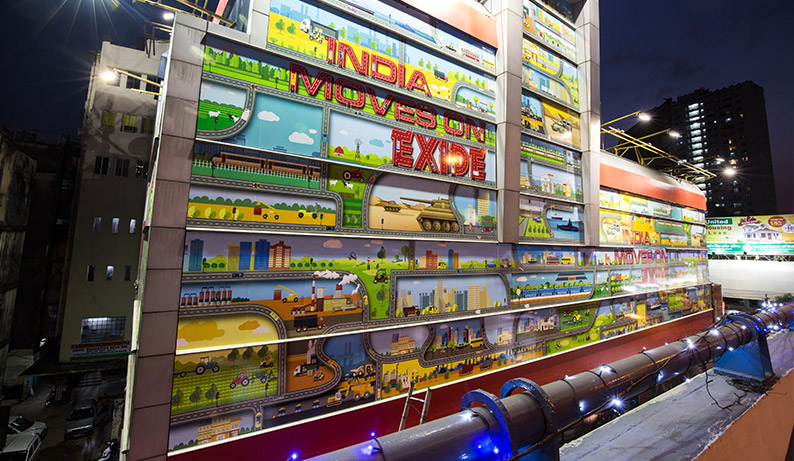 One really doesn't realise the importance of electricity till there's a power cut at home. No matter which activity you are involved in, comes to a halt- be it studying, watching TV, or doing laundry in the washing machine. Such a situation is undeniably upsetting and can only be brought back to normal with a powerful inverter battery for your home. It is always preferable if you back your house with a suitable inverter battery for home so that you do not have to face any kind of inconvenience in case of a power cut.
How does an inverter work?
Where there is a power-cut, the inverter detects it in no time and starts generating AC power to enable the normal functioning of electronic devices running in the house. An inverter battery for home is an absolute necessity, in times of emergency when you don't want your work to be interrupted for long, in case of a power cut in your home.
There are a couple of things that people consider while buying an inverter battery for their homes.
Affordable yet reliable: A powerful inverter battery well within the reach of the customer is always preferable.
Low maintenance: This is another aspect that a customer always considers while looking for a suitable inverter battery for their home.
Long lasting: Buying an inverter battery which ditches you in times of power cut and has a short life is something a customer will never want.
After Sales Support: Satisfactory after sales support is what separates a reputed brand from the rest of the competitors in the market.
One should always be careful while choosing a suitable inverter battery for home.  Randomly buying one without giving it much of a thought can lead to a lot of regret in the long run. There are certain things that one needs to keep in mind while investing in an inverter battery. This is because different homes have different levels of electricity consumption and therefore, the inverter batteries should be equipped enough to meet those varying levels of requirement.
Identify your power requirements: Like it is mentioned before, every house has a different level of electricity consumption, one needs to calculate the total number of appliances and hence the power required.
Check the VA Rating of the inverter: In order to buy a compatible inverter for your home, you need to check the Volt Ampere (VA) rating of the inverter. VA implies the voltage and current supplied by the inverter to the appliances.
Exide has been a household name for decades that is known for manufacturing trusted products in the power backup segment. Exide inverter batteries are reliable, easy to maintain and offer satisfactory after sales service to its customers.
So, next time when there is a power cut at home, don't get stressed-trust Exide inverter batteries to breathe life into your homes in less than a minute!