Category Name - Exide Batteries
08 Feb 2019
Buy an Exide Car Battery for your Hyundai i20 car online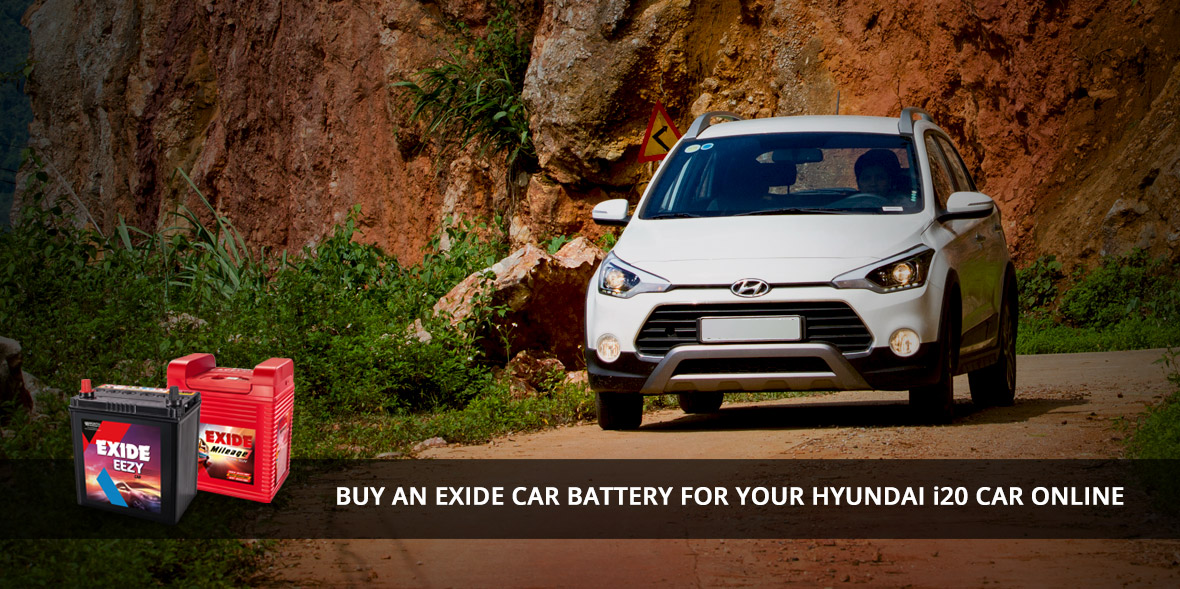 The stylish and spacious Hyundai i20 has made its mark on Indian roads. The small yet comfortable car is ideal for commuting within towns and cities for work or personal purposes. This nice and simple spacious car has become the ideal choice as a first car for Indian families as well. The car comes with adequate luggage space and storage options as well. The smooth gear shifts make this car easy to drive on tough Indian roads too.
However, like any other four wheeler, even your Hyundai i20 may run into sudden battery problems. Now, problems may be due to a number of reasons ranging from a battery malfunction or other technical problems. If you manage to get a mechanic to check your vehicle and battery turns out to be the issue for your car failing to start, don't worry! You need not go from store to store hunting for your car battery, you can buy a Hyundai i20 car battery online at the best price from Exide Care.
Why an Exide Battery for your Hyundai i20?
Exide is a market leader in automotive batteries. The low maintenance, strong car batteries guarantee high reliability and long life. The batteries built with technology for tomorrow come with warranty and a host of additional benefits, like affordable price, free delivery and installation on purchase amongst others.
Here are some of the best Exide Batteries for your i20 diesel and petrol car:
For more Exide battery buying options for your Hyundai i20 visit the Click to Buy section on the Exide Care website and submit your requirement on the form given under CAR/SUV/MUV batteries and get lot of options to choose from to buy Hyundai i20 car battery online at the best price.