Category Name - Exide Batteries
20 Feb 2018
Choosing a long lasting two wheeler battery for your Scooter or Scooty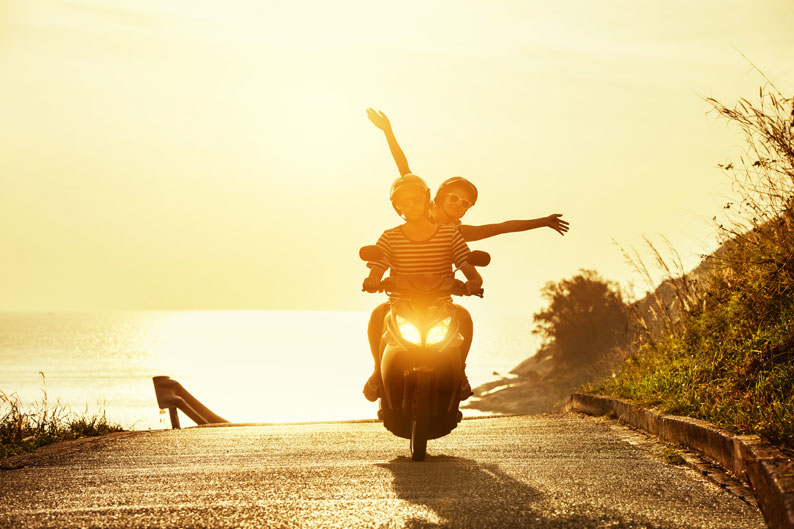 Amongst all two wheeler vehicles used as a mode of transport, the scooters have emerged as a popular personal vehicle, mostly because it is not just cost effective but convenient to operate as well. Even licensing and insurance for scooters is easier to attain in comparison to motorcycles and cars. In India, the scooters have emerged as a favourable mode of transport for most people in both rural and congested urban regions. When we say affordable it also includes the fact that a scooter battery price in comparison to that of a motorcycle is far less, thus lowering the overall maintenance cost of the vehicle.
The scooty too, like the scooter has become truly popular with the women, especially college and office goers who find it to be an easy and comfortable mode of transport to reach their destination. These automatic light weight, one touch button start scootys also come with easy maintenance advantages including a low scooty battery price. Even housewives these days are relying on a scooty to get their household chores like vegetable shopping, running errands and even picking up their children from school or tuitions done conveniently.
With the scooters becoming a popular mode of transport most manufacturers and suppliers are aiming to provide their customers the best no-maintenance two wheeler batteries. Amongst the many manufacturers of scooter batteries, Exide manufactures two wheeler batteries that not only come with a zero maintenance cost but are best suited for the tough Indian roads being vibration resistant. Most batteries also come with a 36 month warranty and free replacement.
Advantage Exide:
Exide two wheeler batteries come with a wide range of features and advantages that have played a vital part in making them one of the most desirable batteries to have in your scooter or scooty. The Exide Xplore and Exide Bikerz-VRLA are popular two wheeler brand of batteries manufactured by Exide. Here are some of the factors in favour of Exide:
Exide scooter battery comes at a price that is affordable.
Ca-Ca alloy that ensures a maintenance-free life.
48 month* and 36 month* warranty.
Bolted connection eliminates the risk of failure of the soldered wire joint.
5AH Battery Capacity and 12V Voltage.
Superior component design gives longer shelf life and improved life cycle performance
Super-sealed and spill proof batteries with virtually no possibility of leak
The batteries can be purchased online and selected on the make or brand of your vehicle.
Doorstep delivery and free installation.
Get emergency battery replacement services
Having a good battery is an essential aspect to consider when you are set to scoot, so that you can be assured that the quality battery will keep you going, no matter the distance or the roads you cover! There are several battery brands offering good quality scooter batteries in the market, do your research before you make your choice. To begin with, why not go through the 'two-wheeler battery' section on this website. Take a tour!