Category Name - Exide Batteries
28 Feb 2020
Exide batteries for Hero Glamour bikes - The range and reasons to help you choose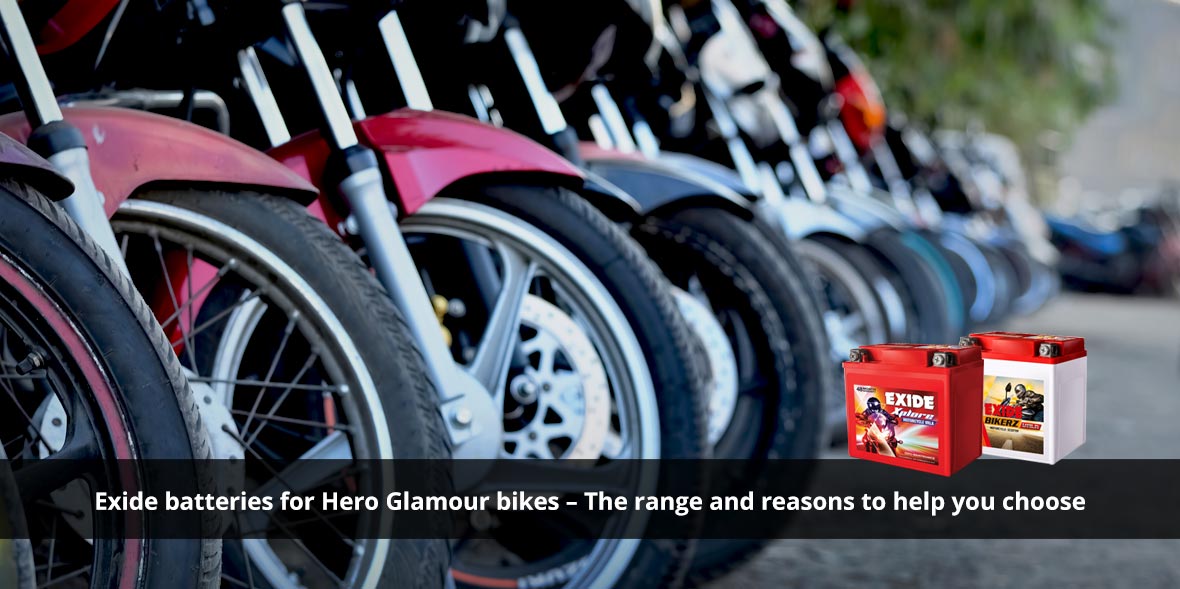 Promising to deliver the perfect combination of style and power, the 125cc Hero Glamour is a crowd puller. Being perfect for daily commute due to the fuel economy it provides and for the ease of travel and parking, Hero Glamour is a favoured ride for many. To keep your commute companion - the Hero Glamour in shape and running for long, one would eventually need to look for replacement batteries once the OEM one runs out. Here's why you can trust Exide for your replacement batteries:
Reputed brand delivering power-packed solutions across industries for decades
Extensive geographic footprint and wide network of distributors and retailers
Multiple battery variants to choose from
Available at affordable rates
Offers the convenience to buy Glamour bike battery online at https://www.exidecare.com
Promises add-on benefits like doorstep delivery and service free installation in vehicles
Factory fresh products along with the assurance of quality and durable performance
Simple battery registration and paperless warranty
Ease of order placement, even over a call at 1800-103-5454
Also, here's the Exide range of two-wheeler batteries that have been put together to assist you when buying Glamour bike battery:
Exide Xplore - Offering the promise and ease of zero maintenance along with the Exide brand assurance of quality, this is an entire collection of sealed VRLA batteries perfected to run long in Indian climates. Also, it can assure superior cranking power for your Hero Glamour and is vibration resistant.
Exide Bikerz - This two-wheeler battery has been manufactured to support quick starts, which is especially functional to beat Indian traffic conditions. A Bikerz battery can assure you of high durability and nominal corrosion, owing to the distinct separator on the battery that not only prevents material shedding, but also acts as a shock absorber.
Battery delivery services from Exide is prompt, unless delayed by unavoidable circumstances. Being entirely customer-oriented and serving the industry over years, the brand has garnered trust among the consumers, and this makes any Exide product an excellent pick as a long-term dependable power solution for your ride.