Category Name - Exide Batteries
27 Dec 2019
Exide batteries for Pulsar 150 - 7 Reasons why they make the best pair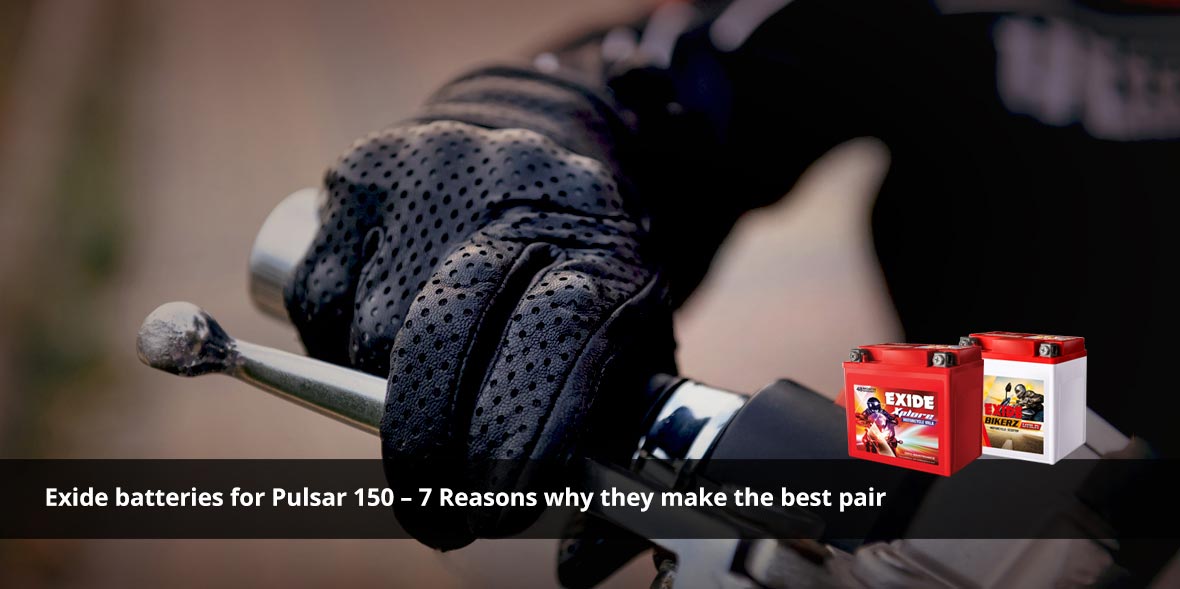 As one of the best performance bikes available, the Bajaj Pulsar 150 is extremely popular in the Indian market. The appealing edgy design with a distinct rear section, powerful engine with digital console and decent fuel efficiency add to the Pulsar's reputation of being a bike for everyday use. Affordability is another major draw for this two-wheeler which helps it draw high sales figures even amidst modern and better engineered competitors.
With the Pulsar being one of the most favoured bikes for daily commute in India, demand for its batteries is also at an all-time high. However, not all batteries can guarantee you unhindered performance the way Exide batteries can. If you are trying to buy a new Pulsar 150 bike battery as replacement, here are a few reasons explaining what makes Exide products the right fit:
Exide can offer a wide variety of bike battery options from which you can pick the one suitable for your model, after comparing them based on your budget and specifications.
Buying a Pulsar 150 bike battery is easier from the Exide Care website as it allows you the convenience of getting it delivered to your doorstep for free.
Exide batteries come along with warranty protection that can offer you peace of mind and a hassle-free experience in case of unforeseen failures.
Registration of the batteries can even be done online, with zero documentation. Following that, the battery and warranty details can be accessed at any time, from anywhere.
Exide two-wheeler batteries are installed for free by experienced technicians sent by the brand during delivery, at a time and place convenient to you.
Quality isn't something Exide compromises with - be it for the product or the service it provides. You'll get freshly manufactured products from the brand delivered to your home once you buy Pulsar 150 bike battery online from Exide Care, which speaks in itself for the brand commitment and can guarantee you uninterrupted performance.
If you're not comfortable of the functionalities online, you can even place your Exide battery order on call. A single call to 1800-103-5454 will help you buy your replacement battery for your bike, through prompt assistance from our qualified executives.