Category Name - Exide Batteries
16 Nov 2017
Exide's robust three-wheeler batteries are best suited for Indian roads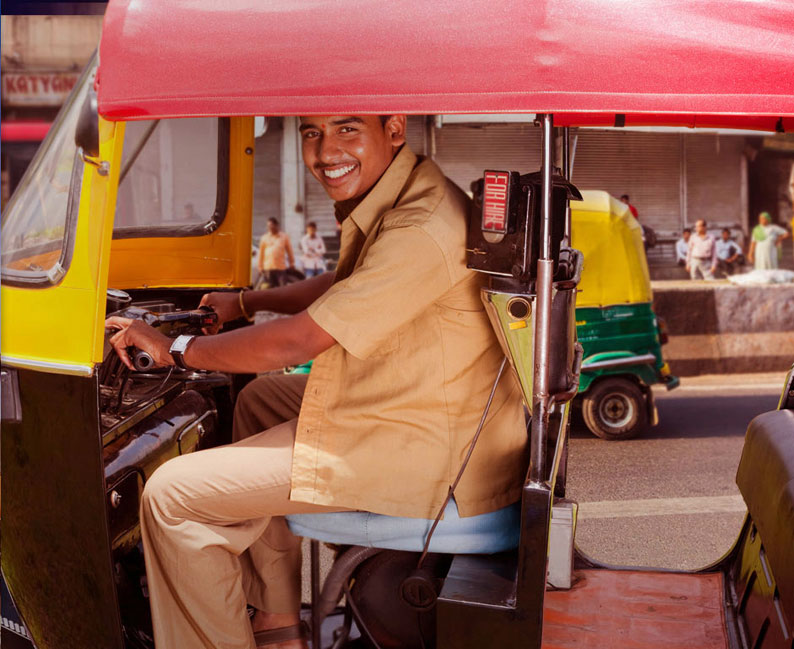 Worldwide three-wheelers are a preferred mode of transportation and are known by a variety of names like auto-rickshaws, tuk tuks, trishaws etc.  But India is the largest three-wheeler market globally and offers easy and fast mobility to millions of commuters. The heavy traffic, the hostile road conditions, innumerable lanes and by lanes, time constrictions and various other reasons contribute towards the growth of three-wheelers in the urban and semi-urban areas. Also, the fact that these vehicles offer shared mobility which actually cuts down the cost of transportation for the urban and semi-urban commuters.
In order to cater relentlessly to high demands of Indian roads and the commuters, these vehicles always require a reliable three wheeler battery. In fact, a three-wheeler which relies on a strong battery which is the soul of the vehicle, is often prone to malfunctioning which can lead to a variety of discomforts. Since these vehicles are used commercially constant battery problems, it can lead to passenger distress and revenue loss for the drivers/owners. So, it is always advisable for the three- wheeler service providers to rely on the reputed brands. The market is flooded with innumerable regular three-wheeler batteries which are easily affordable. But the real worry is how long these will survive the wear and tear of the Indian roads. For an enduring three wheeler battery experience, it is always better to go for branded products. In fact, Exide's Eko batteries are exclusively designed for three-wheeler applications.
Since three-wheelers need repeated start-stops and ply on uneven territories, Exide's Eko batteries are endowed with special features like -
Superior polypropylene container makes the battery adequately robust to endure severe operational circumstances and strenuous vibrations during the service period.
Distinctive Hybrid Alloy System is most suitable for Indian environment and road conditions.
Exceptional rib-free separator profile, protected with texturized glass mat offers surface backing to the active material to enhance cycle life and resistance to bumps and vibrations on the roads.
Exclusive grid design, lesser internal resistance and an extraordinary paste chemistry boost re-charging ability of the battery throughout the usage.
Safety Device: Micro-porous filter disc in vent openings detains acid fumes and limit spark promulgation inside the battery thereby increasing security.
Side vented lid diminishes the chance of electrolyte leakage at the stage of managing application and retains the cleanliness of the battery surface.
Necessitates topping up only once in six months. Special alloy guarantees low water loss during high-temperature operations.
Batteries supplied factory-charged is in ready-to-use conditions.
A three wheeler battery from Exide can be purchased both online and offline from its wide network of physical stores. You can also give a call at 1800 - 103 - 5454 and place your order. The Exide battery will get delivered right at your doorstep via the far-reaching network of more than thirty thousand authorized Exide retail outlets. To purchase online visit www.exidecare.com and make a direct purchase through a few clicks and have the battery delivered at your desired location.