Category Name - Exide Batteries
14 Mar 2019
How to keep your Tata Indica car battery in good condition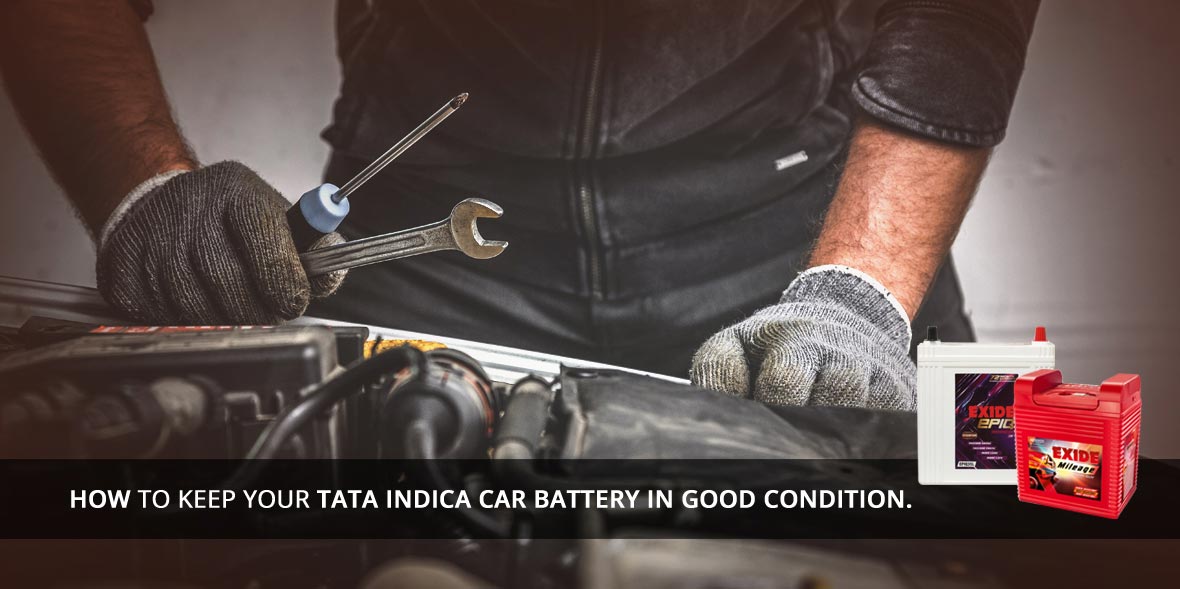 The battery is the lifeline for any car and Tata Indica cars are no different. Being the major component for a car's power system, the battery stores power and supplies the necessary current to the starter motor and the ignition system when one tries to start the engine. It also acts as a power reservoir and supports other auxiliary functions like clocks, radios, music systems, onboard computers, alarms and more.
Tips to maintain a car battery
Just because it doesn't add to the look of your car, it doesn't mean you should ignore the car batteries. You can get a new battery from Exide Care promptly if you want to buy online Tata Indica car battery at best price. However, even if you buy a new one, you need to maintain it to ensure it can serve for a longer duration.
Here are a few tips to guide you on how you can maintain a good battery life for your Tata Indica:
Regularise replacements - If you don't want to get stuck in the middle of the road due to a faulty car battery, it's advisable that you carry out regular checkups for it. Batteries get drained over time
Ensure the battery is clean and secure - Dirt accumulation can affect battery performance. It's advisable to keep the battery tray clean to extend its life. Also, batteries should be placed correctly to prevent battery acid spills over engine or vibrations since that could eventually cause connection issues.
Plan your trips - Co-ordinate your errands and car trips so as to minimize use. It's advisable to plan the trips in order to avoid short runs.
Check battery water levels - Water levels in the battery should be checked regularly to ensure it doesn't dry out. You can check the indicator yourself and then top it up with distilled water, as and when required. In case you're not too sure, you can take your Tata Indica car to an automobile servicing shop.
Prevent overcharging - Discharged batteries evidently needs charging, but overcharging a battery doesn't help it retain the charge. Overcharging can damage your Tata Indica car battery and you might need to invest in a new battery sooner than expected.
Exide can offer multiple battery variants for Tata Indica vehicles, both at their retail outlets and online. Each battery comes with separate specifications and warranty offers, which makes it easier to compare if purchased online. If you visit their website, you can buy online Tata Indica car battery at best price after checking out the array of batteries offered for different models of the car.
Here's a list which you might find useful if you're trying to purchase a Tata Indica car battery at best price online from Exide Care: