Category Name - Exide Batteries
21 Sep 2016
Know Your Battery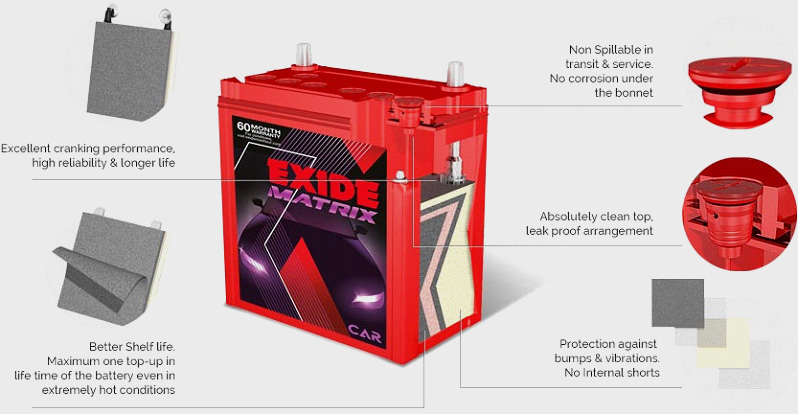 Your car battery is a pretty complex piece of engineering. Starting from the early 20th century – car batteries were first used around 1920 – to the present day, they have undergone several technological advancements, enabling them to power a wide variety of vehicles and operate in many different terrains and environments. Join us as we take you through some of the important aspects that you must understand if you want to know your battery. 
Today we will look at some of the special features of the Exide Matrix battery range that make them the ideal battery for cars and SUVs in India.
EXIDE MATRIX BATTERY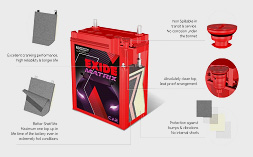 Cranking refers to a battery's ability to start a cold engine. Higher a battery's CCA or Cold Cranking Amps, better the cranking performance of a battery. CCA of Exide Matrix Range ranges from 270 to 800 for various variants – thus making the range of batteries suitable for a wide range of weather conditions in India.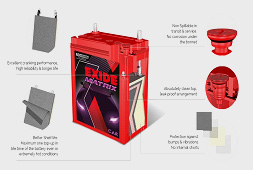 Shelf life refers to the duration for which the battery can be stored before being used. Exide batteries use proprietary technology that gives them additional shelf life as compared to other batteries. Further, once you buy an Exide battery, you have the peace of mind that the battery will need at the most a single top up in its life time even in the hottest of weather conditions.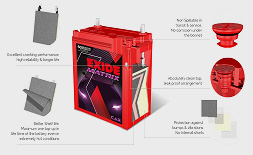 Exide Matrix batteries are sealed specially to ensure that there are no spillages of the corrosive acid either during transit of the battery, during service, or during actual usage of the battery in your car. This ensures that there is no corrosion on the metal components in your car's engine due to the acid in the battery.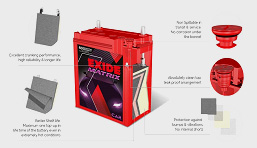 Exide Matrix batteries are designed to have a clean top with a leak proof arrangement to ensure that there are no overflows or leaks of any of the chemicals within the battery. This too ensures a safe and durable product for the end user.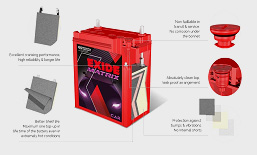 Exide Matrix batteries are designed to be protected from the bumps and vibrations that are a reality of Indian roads. Now you do not need to worry about your battery's health when driving on the roughest of Indian roads.