Category Name - Exide Batteries
30 Nov 2018
Power your Swift Dzire with Exide car batteries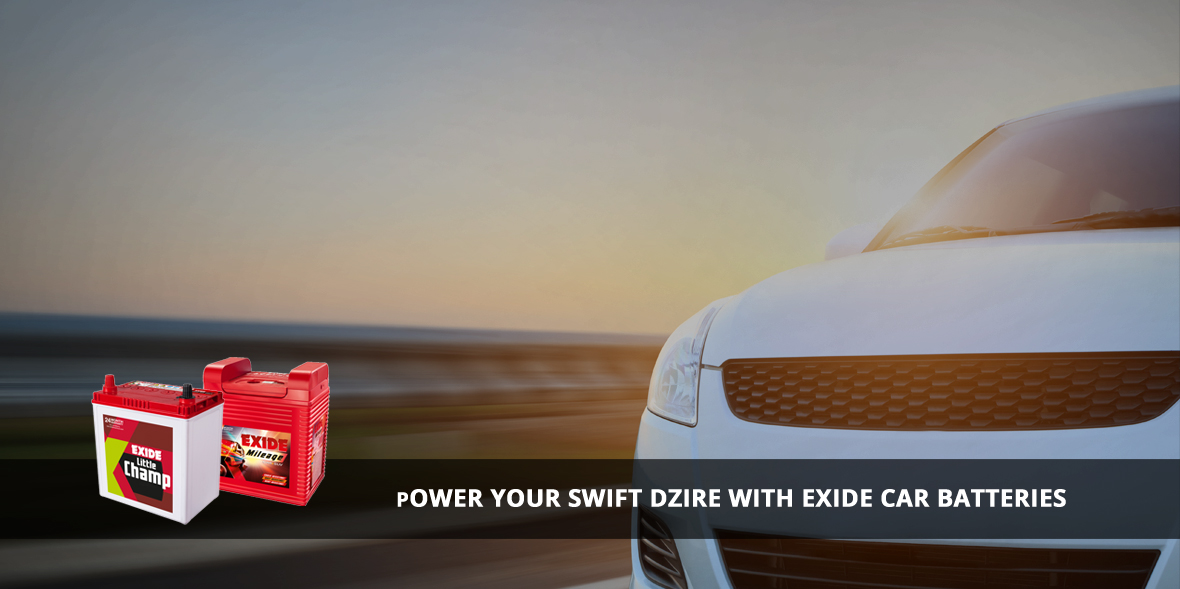 The engine is a key part of your car and the battery without any doubt kick-starts your car's engine. The engine of your car requires a sound battery, not just to make it start off with ease on freezing mornings, but also to supply power to all the contemporary electrical gadgets, such as on-board computers, electric windows, electric doors, and many other things that come with modern automobiles.
While purchasing a car battery for vehicles like a Maruti Swift Dzire price is definitely one of the factors taken into consideration by the buyers. Customers no longer rely on visiting dealers only and comparing the prices they offer to buy their car battery, but also scout through battery manufacturers and suppliers operating online. Often websites selling batteries online offer a variety of discounts and added services to customers. Here is where Exide comes into play.
A foremost player in car battery market, Exide produces and supplies four wheeler batteries to a maximum number of car manufacturers in India including the best global automotive companies operating out of the country. Currently, Exide is considered to be one of finest car battery manufacturers in India. It also offers an array of batteries for Swift Dzire. Swift Dzire car owner customers can go online and buy a Swift Dzire car battery at the best price from the Exide Care website. The range of car batteries available from Exide are as follows:
A Swift Dzire owner who chooses to buy online the car battery at best price from Exide gets the following advantages-
Online purchase of Exide car batteries guarantees receipt of genuine products.
The car battery is delivered free of cost.
A professional car battery technician will also install the already purchased car battery absolutely free of cost.
The customers can also enjoy the ease of zero-documentation on the warranty of their battery. They do not need to produce warranty card or cash memo at the time of any warranty claim. This particular service is basically a quick and hassle-free service.
An Exide customer can certainly avail the emergency battery service, Exide BATMOBILE. It is an on-road emergency service for any car with a battery issue. It is a free service and can be availed, anytime, anywhere. Interested customers just need to dial the toll-free number -1800-103-5454.
So get the car battery your Swift Dzire desires. Trust Exide!