Category Name - Exide Batteries
29 May 2020
Research and review with care to pick the best Pulsar 150 bike battery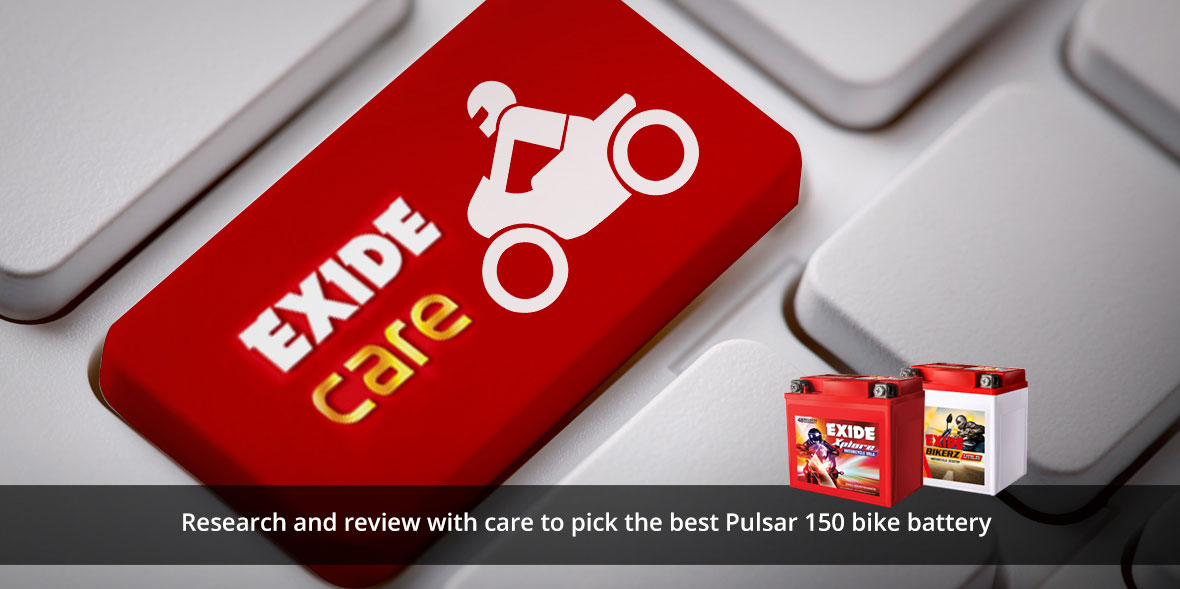 Easy parking, easier navigation amid busy traffic, and affordability - all these make the two-wheelers favourite with the city dwellers. The Pulsar 150 is one of the front-runners when it comes to city rides, and being widely popular, batteries for the two-wheeler model are also widely available. But, not all batteries sold for the Pulsar 150 can guarantee the best performance. Find out which battery you can pick for your Pulsar, so your everyday commute can be hassle-free, and how you can go about it:
Research before you buy - Being a competitive market, there are a lot of battery manufacturers trying to sell their products. But before you end up buying from any random company, try to research your options and check reviews. If possible, take advice from an experienced service personnel for the popular and best battery variant available in the market.
Try to get the best deal online - You can look for offers online when you try to find the battery suitable for your bike model. Exide has affordable battery options available, all of which you can check out at www.exidecare.com Comparing the available battery variants, based on their features, price and specifications, will help you choose the best battery deal for your Pulsar 150.
Do not compromise on quality - Local batteries might appear cheaper for the time being, but usually costs more in the long run due to poor performance and reduced life. Buying your Pulsar 150 bike battery from a reputed battery brand is always a safe bet. You will not only get the brand assurance of performance and durability, but will also have budgetary benefits.
Try to opt for one with warranty protection - More than anything else, warranties offer peace of mind. When you try buying a replacement Pulsar 150 bike battery, try to pick one that comes with warranty protection. This can help you during unforeseen battery failures or mechanical glitches, so you can safely walk up to the manufacturer to get a repair or an exchange and save yourself from extra expenses or hassle.
Keeping all the above pointers in mind, you can check out the market reputation that Exide batteries have gained over the years. A battery from the brand not only delivers on the promise of quality, performance and durability, but is also accompanied with a lot of add-on benefits that Exide provides, including free installation, delivery and round-the-clock assistance.