Category Name - Exide Batteries
31 May 2019
Top 5 reasons to buy Exide Care batteries online for your Hero Splendor Plus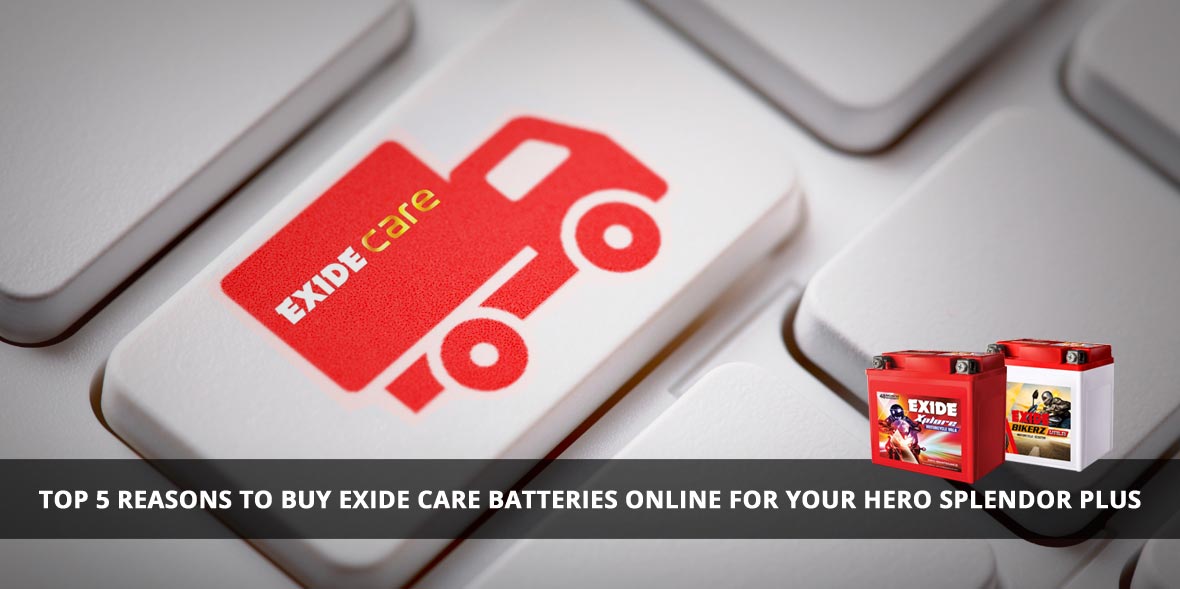 Launched under the flagship of Hero in 2004, Splendor Plus was an upgrade to the immensely popular Splendor (1994) model. Aimed to deliver the maximum efficiency, the revamped bike came with a no-nonsense design, excellent build quality and commendable fuel efficiency. The 2004 version featured multi-reflector headlight, tail and turn signal lights and fresh graphics, which was further upgraded with alloy wheels, i3S technology and other feature inclusions.
Well, if you own one already, the bike needs no introduction. Ideal for daily commute, the Splendor Plus is easy to maintain and delivers excellent mileage. As for the battery, Exide Care can offer multiple variants for the bike model which you can chose from their wide array of manufactured products. The reputed battery manufacturer has a lot of retail outlets where you can visit to check out the best battery suitable for your motorbike. However, to add to your convenience, Exide Care website also lets you buy Splendor Plus battery online. Here are the top reasons why you can go for it:
Multiple options to choose from - The online portal for Exide Care enlists all of the product variants and you can check out the ones suitable for your bike model in a single click! Once you type in your model, you can compare the available battery options based on price, warranty coverage and other specifications, thereby ensuring you get the exact right battery you need.
Get it delivered to your doorsteps - You won't need to bother about carrying the battery home or to your vehicle after getting it from a retail outlet. We understand how important your rides can be and try delivering the product to your specified location as early as possible.
Quality - Exide Care is a reputed name when it comes to battery manufacturing. The brand name is associated with quality and reliability which can be your assurance when you're trying to buy Splendor Plus battery online. You can also get tips for battery maintenance and DIY care which can ensure longer life for your bike battery.
Hassle free installation - Our technicians are well-equipped to carry out the installation of the battery at your convenience, so you don't waste time running around in search of a mechanic or try an unsure DIY.
Paperless Warranty - In line with their customer-oriented practices, Exide Care tries to make the entire process stress-free. Registering for the warranty availability is no different, as you can do it online as well. Follow a few simple steps mentioned on the website and you can view your battery and warranty details anytime, anywhere!