Category Name - Exide Batteries
19 Mar 2020
Trust Exide for buying Passion Pro bike battery online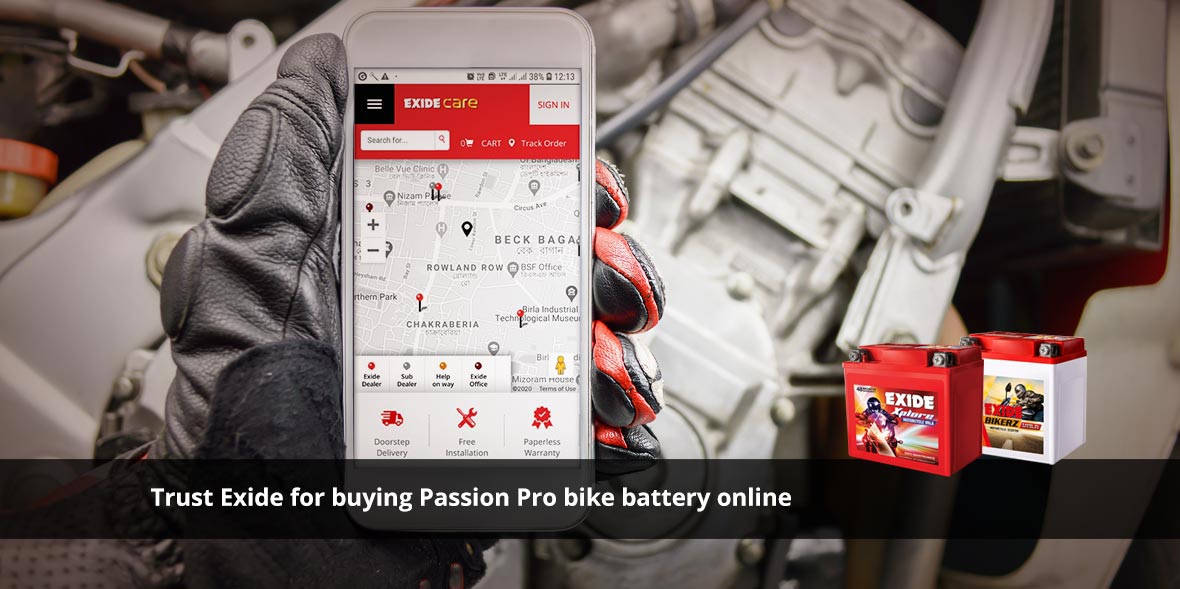 Available in multiple colour variants, Hero Passion Pro offers choices to the commuters when it comes to picking a ride for their daily conveyance. Similarly, if you are fond of exploring options when picking a replacement battery for your Passion Pro, you can visit https://www.exidecare.com/ - the official website for the customer oriented service initiative by Exide.
Exide, a leader in packaged power technology, has been serving industries for over six decades and is one of the most reliable brands in India. Over time, the brand has built up the widest dealer network across the country, and can assure originality of product as well as prompt service and delivery from the authorised dealers.
Exide offers an extensive range of maintenance free batteries which can add to your convenience. As the name suggests, the batteries don't require much service attention. These are usually sealed which can let you avoid the hassle of topping up periodically with distilled water. Equipped with advanced technologies, these batteries also offer improved control of the charging rate, especially the voltage output; besides allowing easy and safe storage and transportation.
Since batteries are stored power solutions, you need to treat them with care even if you have a maintenance-free variant. Whether you seek help from expert technicians or need to handle your bike battery yourself, here are a few safety measures that you shouldn't ignore:
Consult your battery and bike manuals for safety instructions and precautions.
Always ensure you get the right battery model for your bike, especially if you want to purchase your replacement Passion Pro bike battery online
Avoid direct contact with any battery fluids
Store in a well-ventilated, cool and dry place; especially out of the reach of children
Keep batteries away from any source of power or fire sources to avoid risks of explosion
Do not try to charge your battery yourself or adjust the connections without proper guidance or training
Exide Care can make it easy for you to get your Passion Pro bike battery online, any time. You can visit the website to check out all the battery options available for your ride, and then place an order through a few simple steps. You can even order your replacement battery over a call at 1800-103-5454, where expert service assistance will be provided to make your battery buying experience a breeze. Following a successful battery delivery, you can pay the product price as cash-on-delivery.
Exide also sends in authorised dealer personnel to deliver your battery at an address specified by you, and assist you with its installation. Both the delivery and installation services are provided free of cost. The brand also has some excellent buyback opportunities for old batteries that you can avail of, for additional convenience and to ensure proper and safe discharge of the used batteries.