Category Name - Exide Batteries
18 Jul 2018
Why Exide car battery is the most effective battery for your Toyota Innova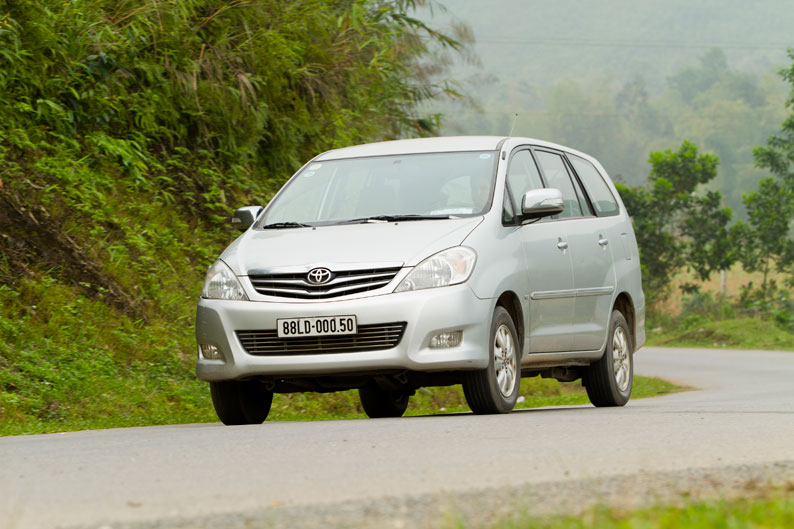 Toyota, the Japanese automobile major faces stiff competition in the hyperactive Indian car market and has a rather modest market share in the small car segment. However, the company is a strong performer in the big utility vehicle space. The luxurious and comfortable Toyota Innova SUV is one of the most sought after passenger vehicle in the Indian car market space. It has been instrumental in consolidating the company's position with its operations in India.
The Toyota Innova has been positioned as a multi-premium MVP, targeted towards urban families that are large in size, tourists and businesses and towards people who love to travel in group for various activities like adventure sports, wildlife photography etc. The demand for this vehicle has been consistently high which have left its rivals far behind. In order to remain relevant in this segment, the automakers have continuously upgraded the vehicle and this effort has been appreciated by its target customer segment also.
A high performing vehicle like Toyota Innova which boosts of many high-tech gadgets must be backed by a strong, cutting-edge and durable car battery. If the owner of the Toyota Innova is an Exide customer then all his justified concerns about his car battery are taken care of by the battery maker. Exide is a proven market leader and delivers batteries to both indigenous and international car manufacturers. Since the battery of your car is the soul of the vehicle, it is always advisable to opt for the most advanced one so that the longevity of the car is stretched. Indian roads can be challenging because of its uneven terrain and sharp turns so a vehicle like Innova definitely needs a technologically high-end Exide battery to support its demanding activities.
Exide not only offers great battery for Toyota Innova but the price is also extremely competitive. The Company now uses the latest Punchgrid technology for the manufacturing of its automotive batteries. The extensive range of batteries offered by Exide which fit your Toyota Innova best include –
Exide Matrix (MT70D23L)
Exide Matrix Red (MTRED70D23L)
Exide Eezy (EGRID700L)
Exide Mileage (MI700L)
Exide Mileage Red (MRED700L)
Exide Gold (GOLD65L)
Exide Little Champ (EXLC65L)
Exide EPIQ (EPIQ35L)
Exide Matrix (MT35L)
Exide Matrix Red (MTRED35L)
Exide Mileage (MI35L)
Exide Mileage (MGRID35L)
Exide Mileage Red (MRED35L)
Exide EEZY (EGRID35L)
Exide Little Champ (EXLC35L)
Exide Gold (GOLD35L)
Exide Advanz (ADVZ38B20L)
The best part about being an Exide customer is that not only does the company offer technologically advanced batteries but also backs up its customers with some fantastic add-on services. If you are using Exide car batteries you do not need to go anywhere else for maintaining or fixing them. Following are some of the exclusive add-on solutions offered by Exide –
Customers can just walk into any of its 30,000+ authorised Exide retail outlets and buy their product.
Customers can also go online and visit www.exidecare.com and get their desired battery.
Procuring an Exide battery online comes with the guarantee of free of cost doorstep delivery and installation.
Customers can avail Exide BATMOBILE in case of any on-road emergency for any car with a battery problem. It is a free service, available to customers. All one needs to do is dial 1800-103-5454.
So power your Toyota Innova car with an Exide car battery at a competitive price and get the maximum possible performance from your car.