Category Name - Exide Batteries
29 Apr 2019
Why invest in Exide batteries for your Honda Amaze car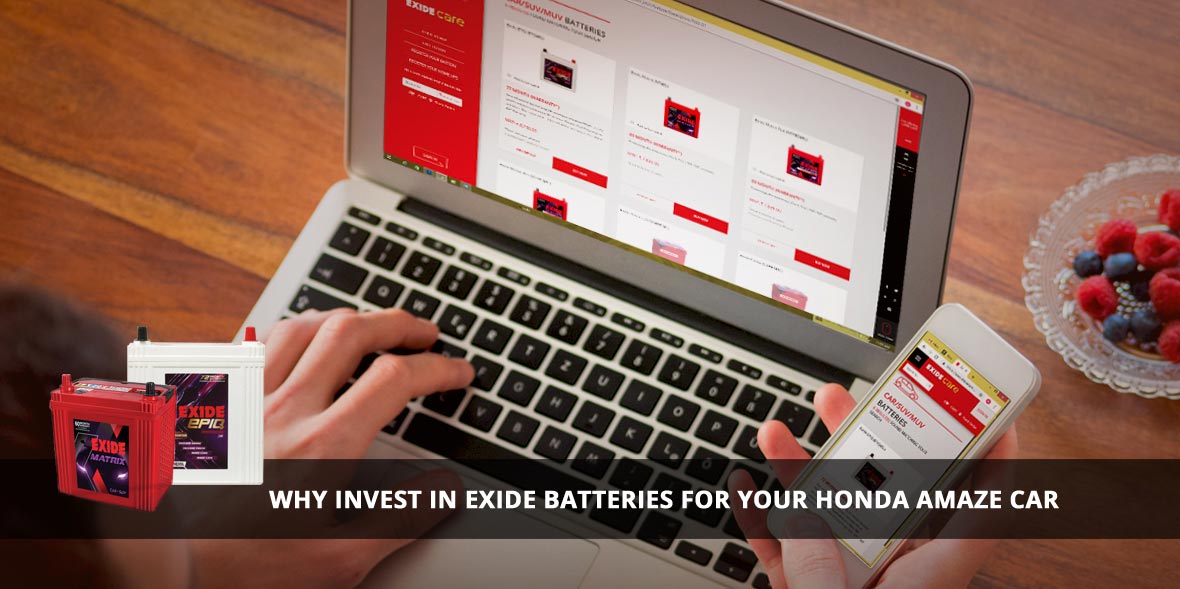 Automotive batteries have limited lifetime, which means you'll have to look forward to buying a new one within 3 to 7 years.
Honda Amaze has powerful engine variants - 90hp, 1.2-litre petrol and 100hp, 1.5-litre diesel motors. The second generation model, which debuted in 2018, is equipped with CVT automatic for both the engine options. The CVT gearbox not only makes driving easier on Honda Amaze but also helps with fuel economy, though it loses some power when compared to the manual variants.
However, no matter how powerful the engine is, your Honda Amaze will be dysfunctional if the battery goes dead in the middle of the road. Once you start seeing dimmed headlights or frequent battery discharges and know you have been using your car for long, its better you start looking for a new car battery.
If you want both convenience and affordability when trying to buy Honda Amaze car battery, we recommend you pick it up online. Exide Care website offers multiple options for automotive batteries and can ensure you buy Honda Amaze car battery online at best price. Following are a few options available from which you can choose:
Being an Exide Care customer can make your life easy as it comes with a lot of advantages. Since it is a recognized battery manufacturing brand, you can find a lot of battery variants to choose from, all of which can assure you of smooth performance, durability and quality. The website even lets you place three battery options side-by-side so you can compare based on warranty offered, fuel type, specifications and cost before you buy Honda Amaze car battery online at best price. An online purchase from the website is also accompanied with free door-step delivery and installation of the battery at your convenience.
Exide believes in delivering customer oriented services and also offers reliable on-road assistance during emergencies. Termed as Exide Batmobile, this is a free service offered for any car owner facing battery issues while traveling and is NOT RESTRICTED to cars powered by Exide batteries only.