Category Name - Exide Batteries
19 Nov 2018
You can buy your Honda City car battery from Exide online!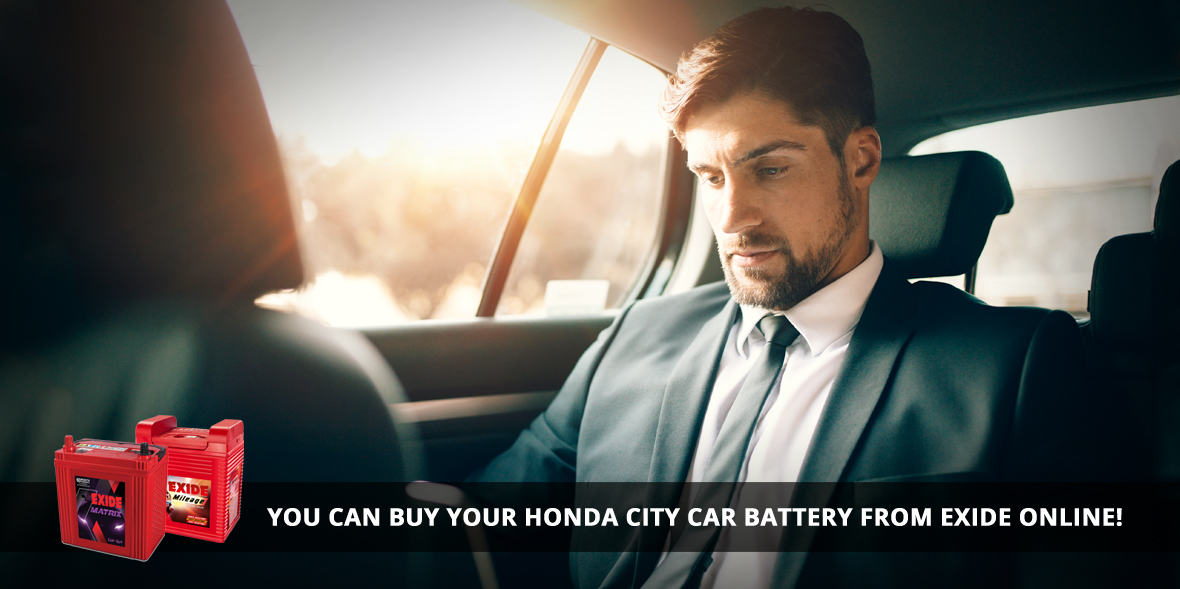 For consumers, the term 'value for money' has a much broader connotation in the present day and age. They now include customer service, long-term savings, and best quality products among the significant things to reflect on when defining 'value for money'. These are precisely the reasons why customers are looking for the best car battery that can give them the maximum value for money. The importance of car batteries are immense as many car parts like air conditioning system, dashboard lights and of course the car's stereo system are dependent on a car battery for their functioning. These days, consumers go for a well-known car battery brand for better performance and longevity of their vehicles. However, prior to purchase they do consider the price factor or budget. Exide customers have an advantage here. They can buy Honda City car battery online at the best price from the Exide Care website easily.
Exide is a well-acknowledged and popular car battery manufacturer. Batteries manufactured by Exide caters to many reputed national and international car brands. For a car as premium as the Honda City, Exide offers an array of low priced, low maintenance and highly durable car batteries. Here are some of the battery models that fit into the Honda City cars-
A Honda City owners can visit the extensive network of Exide's very own retail outlets, but with the digital age influencing the battery buying habits of the existing and prospective customers, look to buy Honda city car battery online at best price. On the Exide Care website which is the platform for buying automotive batteries for car owners, one can also research about the quality, price, and delivery processes and value added services before making a purchase from the Exide Care website.
When one buys a Honda city car battery online at the best price from Exide through the Exide Care website, there are certain assured added advantages that a customer can enjoy like-
The procured automobile battery gets delivered to the customer's doorstep minus any kind of delivery charge.
Exide's online car battery purchase offers the advantage of selecting your battery according to model, make and also the car variant (petrol, diesel, etc.).
This online battery purchase facility is a huge time saver especially for the younger generation who are always on the go. They do not have to waste time visiting the battery retail outlets.
Exide also lets its customers track their ordered products so that they are well-informed and updated about the movement of their products.
The customers can even compare the value and features of the Exide car battery they select with other Exide car battery models available online before taking a final decision.
So, to buy a Honda City car battery online at best price, just visit www.exidecare.com and pick your product.