Category Name - Emergency Battery Services
19 Feb 2020
Replacing Your Battery On The Road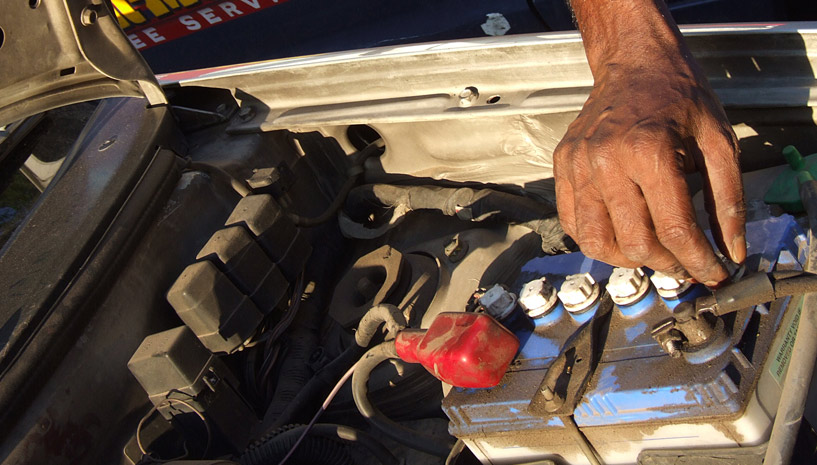 If you are in a situation where your car requires a sudden roadside battery replacement, only a reliable battery care service provider may bail you out of this situation. All batteries have a life expectancy, however in some cases it may shorten for some reason or the other. If your car breaks down in the middle of the road because of a faulty battery issue, you would require a reliable battery service provider to bail you out of the situation.
As the leader in automotive batteries, Exide has always understood the importance of the car battery and how helpless one feels when it's down. Keeping this in mind the Company introduced the Exide BATMOBILE Service. The best part about this service is that it comes completely for FREE! All one needs to do is dial the toll free number - 1800-103-5454 for assistance. On visit by the Exide technician at the spot where your car has been stuck for battery issues, if it is discovered that the services required are beyond what the BATMOBILE Service can offer, then too Exide does not leave you stranded in the middle of nowhere, instead you are advised the nearest location where you can get the required assistance to solve the issues with your car.
Are you aware of the various reasons that may demand a roadside battery replacement for your car? If not, here are some of the common issues that may lead to sudden drain out of your battery:
Battery leakage due to hot and extreme weather conditions.
Keeping a discharged battery un-operational for a long period.
Battery has crossed its expiry date without being replaced.
Leaving car lights or music system on accidentally.
Installing battery draining apps like central locking etc. in your vehicle.
Replacing your battery on road is no great deal! Especially when you dial the Exide BATMOBILE Service, you can let your mind relax completely! Remember The Exide BATMOBILE is a great on-road emergency service for any battery, anytime, anywhere. So you need not have an EXIDE Battery in your car to avail this great on road battery replacement service. This emergency service is available within municipal limits in select cities between 7 am - 12 midnight (timing varies city wise).
It is true that batteries these days are made with great intricacies and quality checks. However it's hard to predict when they would fail you, leaving you stranded in the middle of nowhere. Even if you have a super roadside battery replacement service like the Exide BATMOBILE at your service, its best to inspect your battery regularly and replace it before its fails you!
Know more about
Exide Batmobile Service
Click here