For any business, the crucial performance pointer is Customer Care. In fact, customer displeasure leads to lower demands and even lower returns. Which is why most Companies treat Customer Care as their #No1 Priority. A concerned approach towards both the existing and potential clientele converts into a stable consumer base which in turn leads to long-term stability of the business. So, to be precise and straight every business cares about Customer Care.
This becomes more vital with regards to car batteries.
Being stranded at odd hours in the middle of nowhere is certainly not a happy situation. Many of us have actually gone through this ordeal and tried desperately to avoid such situation. So, we do go through our regular car check-ups. But things do get out of hand sometimes. In such situations customer care support is essential and obviously brands with fast and responsive Customer Care attracts a maximum number of loyal customers.
Exide is one such brand that can boast of impeccable Customer Care at any time and at any given location. Exide battery customer care service - BATMOBILE has an endless list of satisfied customers who have experienced prompt response of our BATMOBILE Service team.
So why do you think, customers are so captivated by stories of great customer service?
The answer is simple! It is because they serve as a much needed reminder that there are companies with amazing support systems who care about their customers.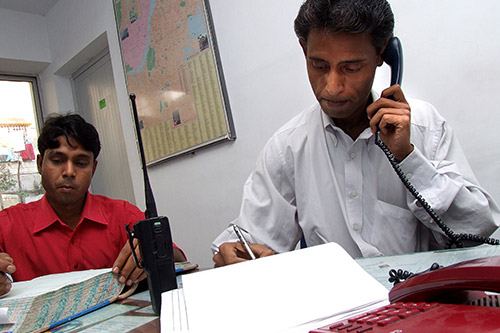 Here is what some happy and satisfied customers of Exide have to say, about their customer support:
"I liked the BATMOBILE Services because they not only fixed the problem with my car battery but also explained me very well what the problem was and why it occurred. The technicians arrived in time and were not only efficient but very polite and nice. If I have to give them marks, I would like to give hundred percent". - Kavita Chauhan, University of Hyderabad, Gachhi Bowli, Hyderabad-500046
"I have an Exide battery in my Maruti Car. I was out of my town for few months and the car was left unused. When I returned, the car refused to start. I called the Exide BATMOBILE service and was surprised by their prompt service. The technician not only replaced my battery but also suggested me ways to prevent a reoccurrence of battery failure. Thank you Exide for this wonderful service experience."- Debanjan Roy, Kolkata
"The quality service provided by your Batmobile team is exceptional. I appreciate the way you have trained your staff and the way they are following their duty perfectly. Keep up the good work Exide. Once again thank you for the good service and I wish the company a lot of success". - Sukhveer Singh Rohra, Rajasthan
Exide Customer Care
In case your Exide car battery face glitches you can dial the emergency Exide BATMOBILE Service helpline number 1800-103-5454.When your call gets registered, the technician nearby to the breakdown spot reaches immediately to sort out the imminent problem. Even in some conditions where the prospect for service is beyond Exide battery customer care (BATMOBILE Service), you will be directed to a service center where your car issues will be taken care of appropriately.
Many of the contemporary car battery brands have their dedicated customer care divisions but very few can keep up with the swiftness, efficiency and cost-free on-road emergency services offered by Exide.