Category Name - Exide Batteries
29 Jul 2020
Do you need reasons to get an Exide battery for your Bajaj Avenger bike?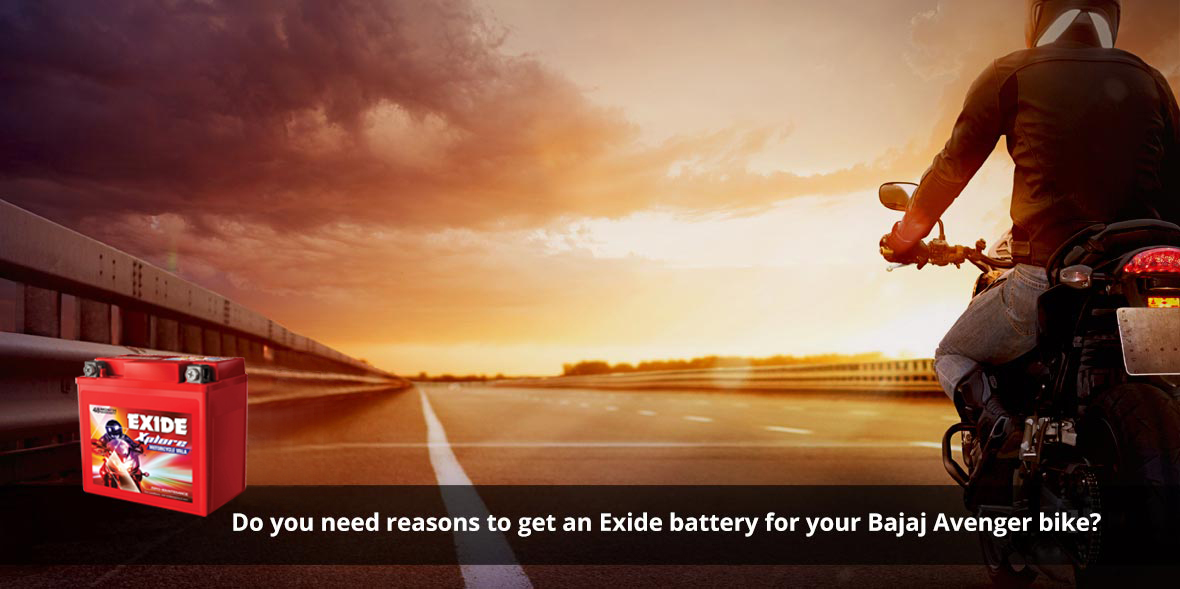 Whether you own the Cruiser or the Street version from the Bajaj Avenger series, batteries for the bike are something you would evidently require, once the OEM provided battery dies out. For a bike as powerful as the Avenger, batteries need to be sturdy and long-lasting as well.
Below are the Exide battery variants suitable for Bajaj Avenger bikes:
Both the variants are sealed, and are maintenance-free to keep your thrill and rides uninterrupted. The batteries are manufactured with the latest technology to deliver superior cranking power and survive Indian weather conditions.
Points that make Exide batteries best in the market
Exide has gained reputation as a trustworthy battery manufacturer in the country. Serving varying needs of several industries as well as households over decades, the company now identifies itself as a brand. As such, products from the brand including Bajaj Avenger bike batteries are accompanied with the promise of unwavering quality, durability and performance.
If you need more reasons to pick your Bajaj Avenger bike battery from an Exide outlet, below we enlist some:
Wide network of dealers and retailers to deliver you freshly manufactured products at the earliest possible
Large number of outlets in and around, to help you with your battery woes
Extensive range of batteries to choose a product suitable for your vehicle
Ease of checking out the product details online, compare among those to select the best and check availability for the selected variety, all at www.exidecare.com
Free doorstep delivery and installation assistance
Hassle-free battery warranty registration through a few simple steps
Warranty coverage with every battery for additional peace of your mind
Exide also offers the option of recycling the used batteries and collects those, in order to prevent environmental pollution