Category Name - Exide Batteries
22 Apr 2020
Looking for your Alto car battery online? Know how to get the best deal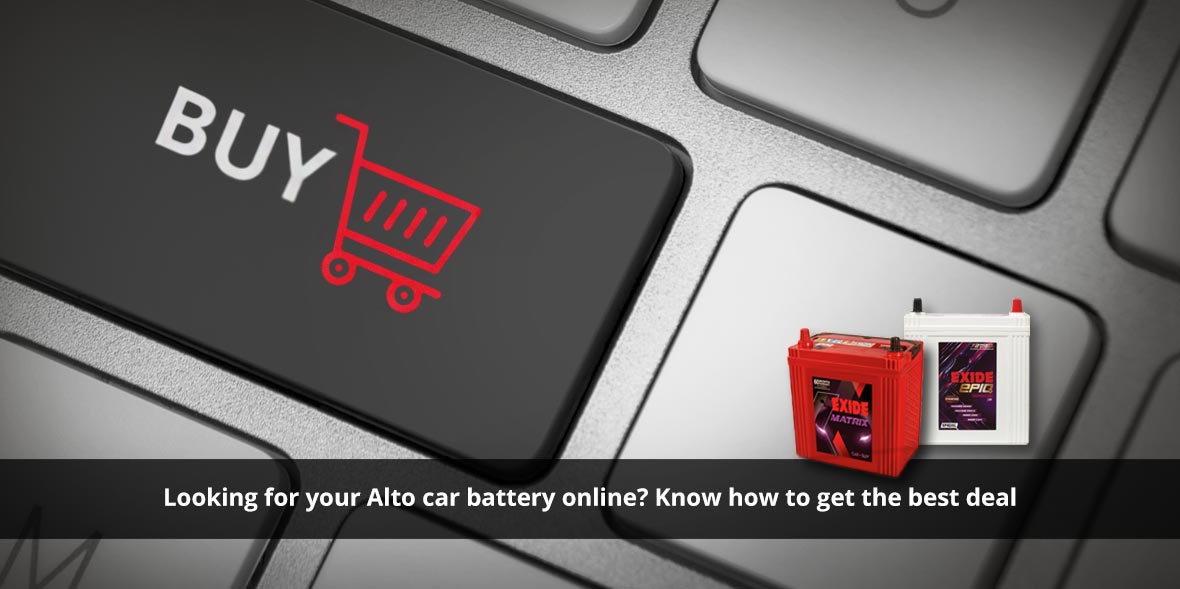 Decently priced and offering good fuel economy - these two have been the major draws for the Maruti Suzuki Alto, ever since it was introduced in the market. Following several facelifts and worldwide production in phases as new generation models, the Alto today is mostly identified as a basic four-wheeler ride, preferred for city commutes. Being an affordable car itself, batteries for the Alto also comes at a budget. However, to get the best deal when you're looking for an Alto car battery, here are a few pointers you can remember:
Go for a good brand - Always consider reputed manufacturers when buying your replacement car batteries, than a local one. Though it might cost you a little bit extra for the time being, renowned brands like Exide can offer you the promise of stable performance and durability for all its products which will be helpful in the long run.


Check options online - Batteries come in various shapes, sizes, and with features. But, not all of them would fit into your Alto. To know which feature is the best for your car and your specific requirements, you need to research a bit yourself to understand about those. Try to check out the options available online to know which battery variant can be of the most use to you.

Exide Care offers the entire range of batteries available with the manufacturer on the website. So you can check out the features and specifications in details, before you choose your Alto car battery online.


Compare Prices - One of the basics for getting the best deal is to compare prices. Being entirely showcased online, Exide batteries lets you compare prices between each of its products which can help you pick the one fitting your budget.
Besides these, warranty coverage is another factor that you can prioritise when picking your replacement Alto car battery online. Warranties can offer you additional peace of mind and quality assurance which comes in handy in case of unforeseen technical failures. Exide Care offers you paperless and hassle-free warranty experience, along with a range of other facilities including free installation and doorstep delivery of the product, battery emergency roadside assistance and more.
Taking note of all of the above, you can simply check out your options at www.exidecare.com to get the best deal for your next battery.