Category Name - Exide Batteries
28 Jul 2020
Which Exide batteries are best suited for Volkswagen Polo?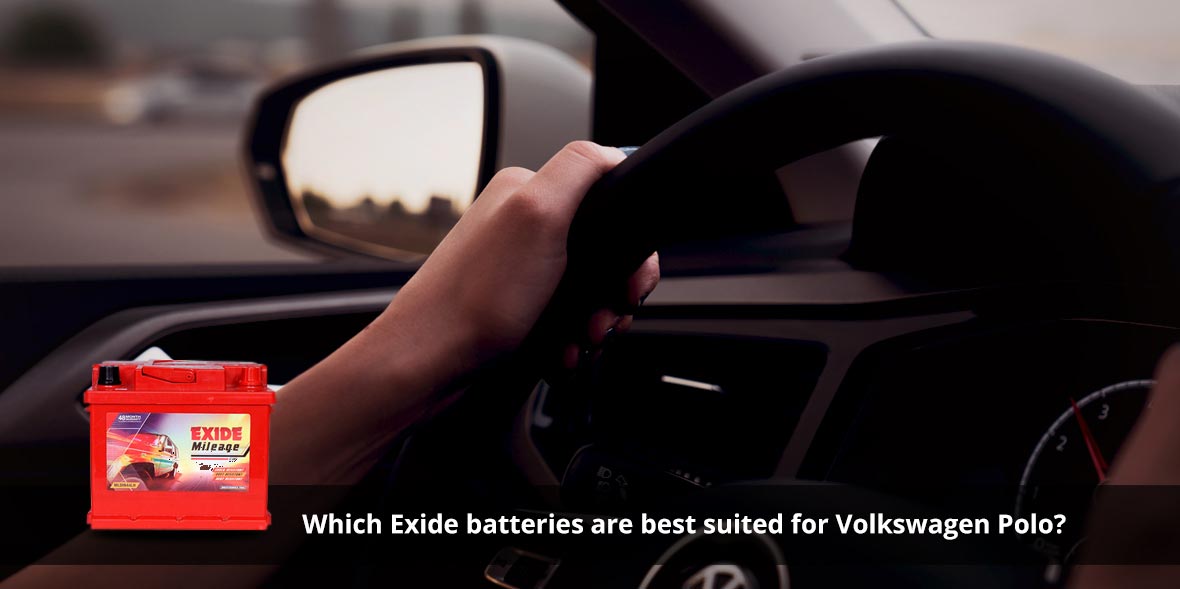 Volkswagen Polo, now marketed as the bold hatchback, is one of those first and forever cars that people like to own. The Polo comes with varied engine options and being a small car, it is an easy-to-drive-around vehicle in a sturdy build featuring a feel-good plush interiors, spacious boot and light steering.
Batteries for the Volkswagen Polo need to be as sturdy as the car itself. You have come to the right place if you're looking for a suitable battery option for your Volkswagen Polo. Exide is a reputed battery manufacturer offering multiple types of packaged power solutions for years. Whether you own a diesel or a petrol version of the model, Exide has an extensive range of four-wheeler batteries that you can choose from. From the range, the following are the Volkswagen Polo battery types that are best suited for your car:
Along with the Exide guarantee of quality and service, products from the brand come with assured warranty coverage that can protect you in case you are faced with unanticipated glitches or malfunction after purchase. The best part about Exide batteries are, that you can check out their details online at www.exidecare.com and compare between the battery options and their features to choose the best one for your need.
You can even call their battery purchasing helpline at 1800-103-5454 for additional assistance and guidance when you intend to get a Volkswagen Polo car battery. Exide delivers freshly manufactured batteries that can assure you of uninterrupted performance and long life. Besides, the brand also has a wide network of dealers and retailers offering the advantage of doorstep delivery and free installation of batteries that can add to your convenience by saving a lot of your time.