Category Name - Exide Batteries
30 Jul 2020
Exide - Helping you choose the right battery for your Maruti 800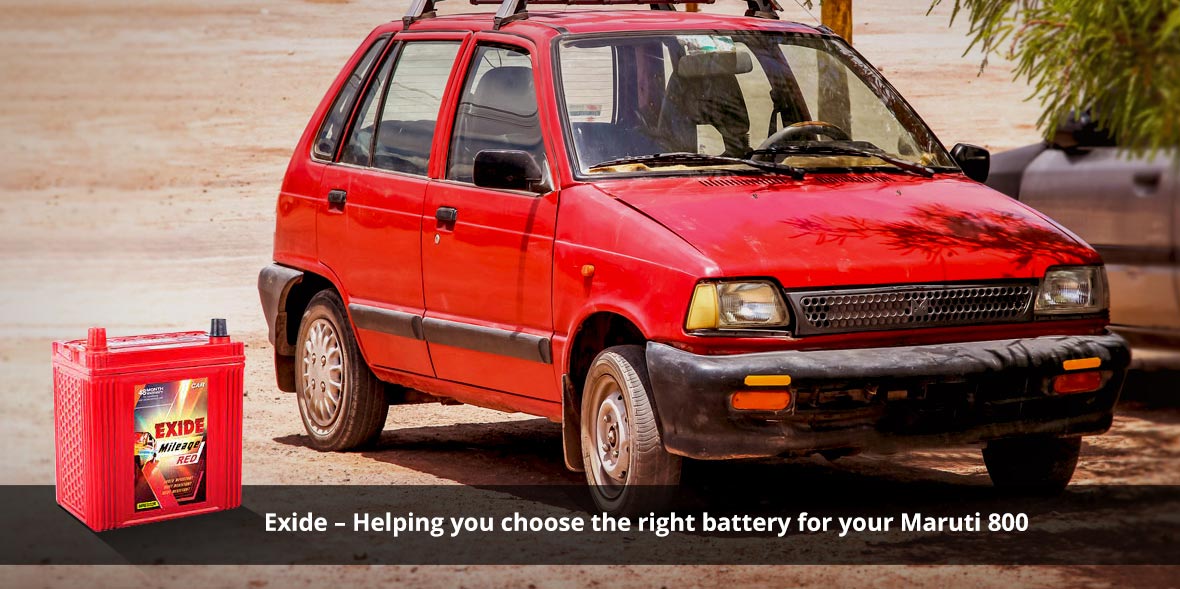 Cute and compact, the Maruti 800 had been quite a popular car in its times. Though production for the four-wheeler stopped back in 2014, the old cars are still kept by many as their occasional rides, or as souvenirs. The model might be outdated now, but the car till date holds record as one of the longest produced cars in the country.
Exide manufactures batteries for the different Maruti 800 models with varying features. Depending on the type of fuel used for your car, like LPG, CNG or Petrol, you can pick one among the following Maruti 800 battery options available with the brand:
However, before picking one from the above mentioned variants, check for their availability on the website and find your nearest Exide dealer for quick battery replacement. Also, double check the battery specifications to ensure you get the right fit with your specific car model. You can even call 1800-103-5454 for assistance if you're unsure about which battery to get.
Besides the product itself, an Exide Maruti 800 battery can offer you the following set of advantages:
Service-free installation
Warranty Coverage
Online battery warranty registration allowing anytime access of battery details
Emergency roadside assistance for batteries with Exide Batmobile (though this benefit can be utilised whether you own an Exide battery or not)
Genuine and freshly manufactured product, upgraded with the latest technology
Brand assurance of quality, service and performance
Battery care guide on the Exide online portal
Additionally, Exide offers convenient buyback opportunities for old batteries, and also recycling options to help reduce environmental pollution